August 18, 2023
House Beautiful notes the custom Donghia work of DCA designer Gabriele Rosina.

A recent interior design project for a beautiful white-shingled 1920s home surrounded by Ohio's Portage Lakes was featured in House Beautiful. 
The master bedroom features a majestic curved Donghia sofa designed by DCA designer Gabriele Rosina, covered in a saffron Pierre Frey velvet.  It offers the room a feeling of luxurious comfort and an energizing jolt of color. "It's like a bold red lipstick," says the home's interior designer Jennifer Laouari. Throughout the project, Gabriele played a significant role in creating several Donghia custom pieces of furniture and other unique design solutions. Jennifer and her partner Tanner Samons co-own Morgan Madison Design, the firm hired for the project.

Gabri brought both a fresh and daring design aesthetic and an understanding of the Donghia brand. While working almost a decade in New York in the role of Designer at Donghia, Gabri built a portfolio of best-selling upholstery and lighting designs by consistently meeting market needs with stylish, comfortable and timeless furniture. During that time, he also perfected a strategic approach to the home decor business, developing the skills needed to operate worldwide while fostering creativity and collaboration among diverse teams.
 Over the course of three years, the Morgan Madison Design team transformed the rambling lake house, bringing light and life to the compact rooms within. Not one plain white wall remains. "We felt it should be a continuum of jewel-box rooms, with each one being distinctly different but united through the constant of the design perspective," explains MMD partner Tanner Sammons. The resulting spaces are both dazzling and painstakingly refined, representing the very essence of bespoke interiors also designed to fit every aspect of the client's lifestyle. 
Gabri started his design career in Venice working at the storied Italian textiles company Rubelli, before his ten years with Donghia.  In 2020 Gabri started his own Design Studio in Barcelona, independently designing furniture and lighting collections under his own name and for American and international brands such as Donghia, Kravet, Theodore Alexander, and GP&J Baker.  Please check out more samples of his beautiful work at his studio website.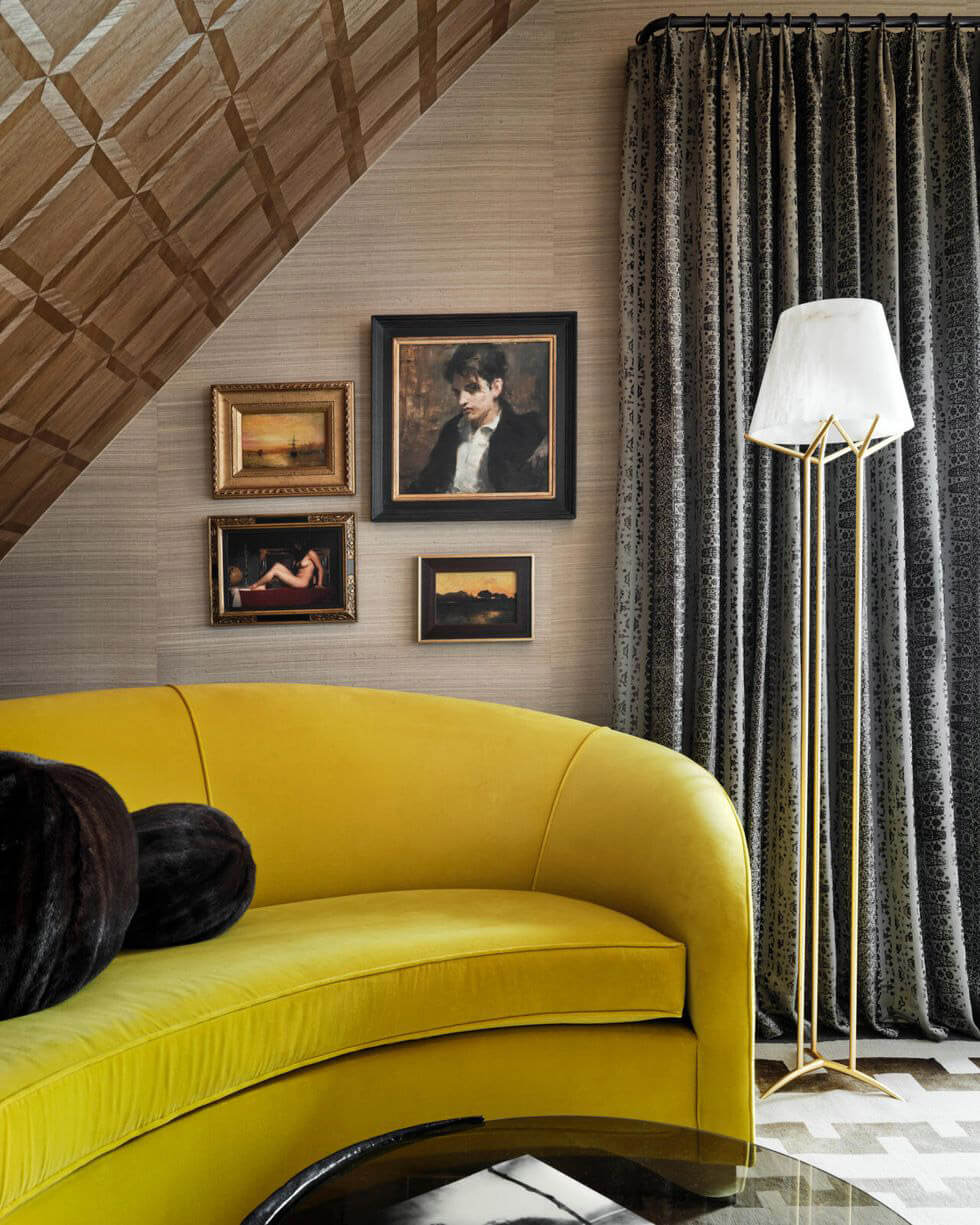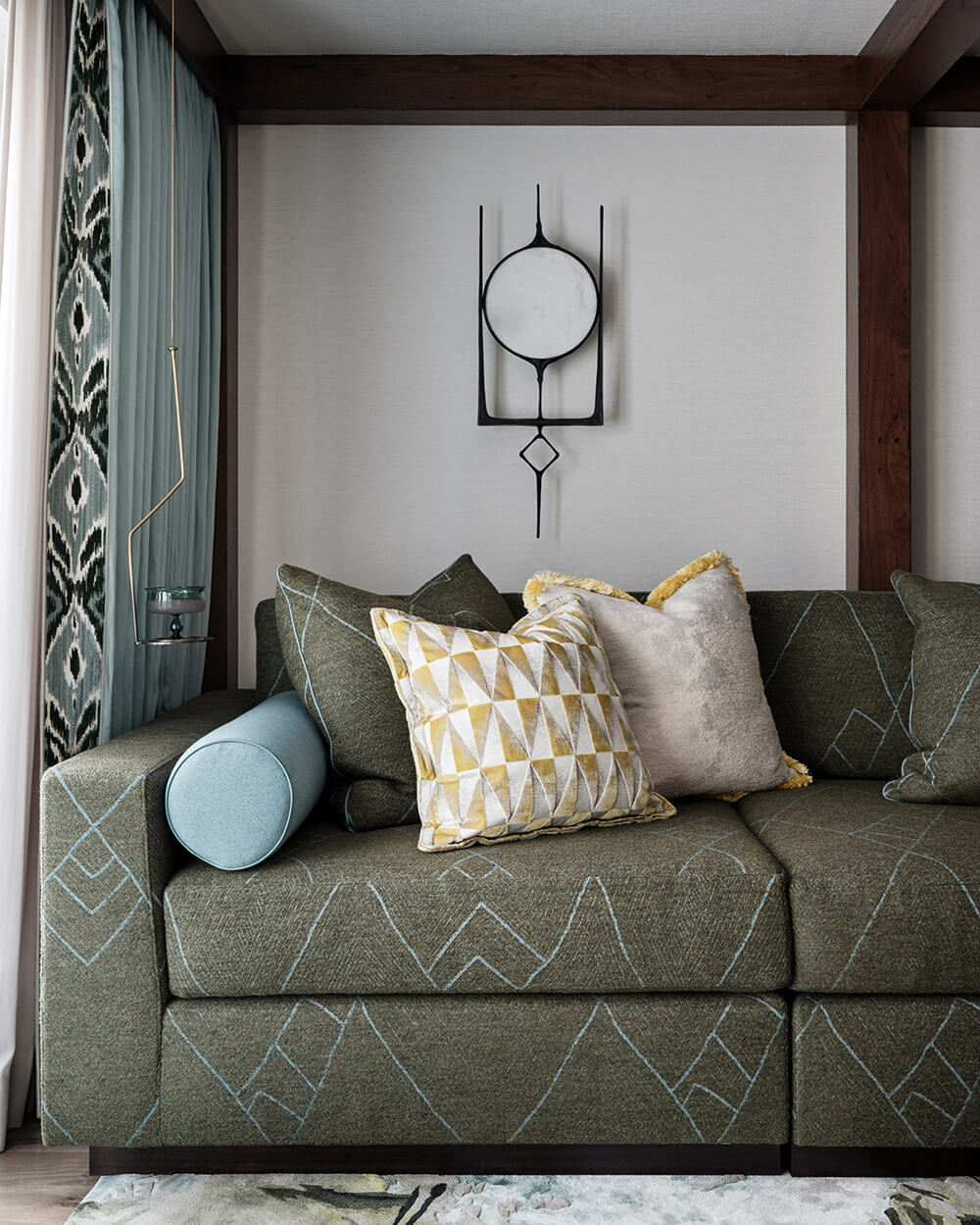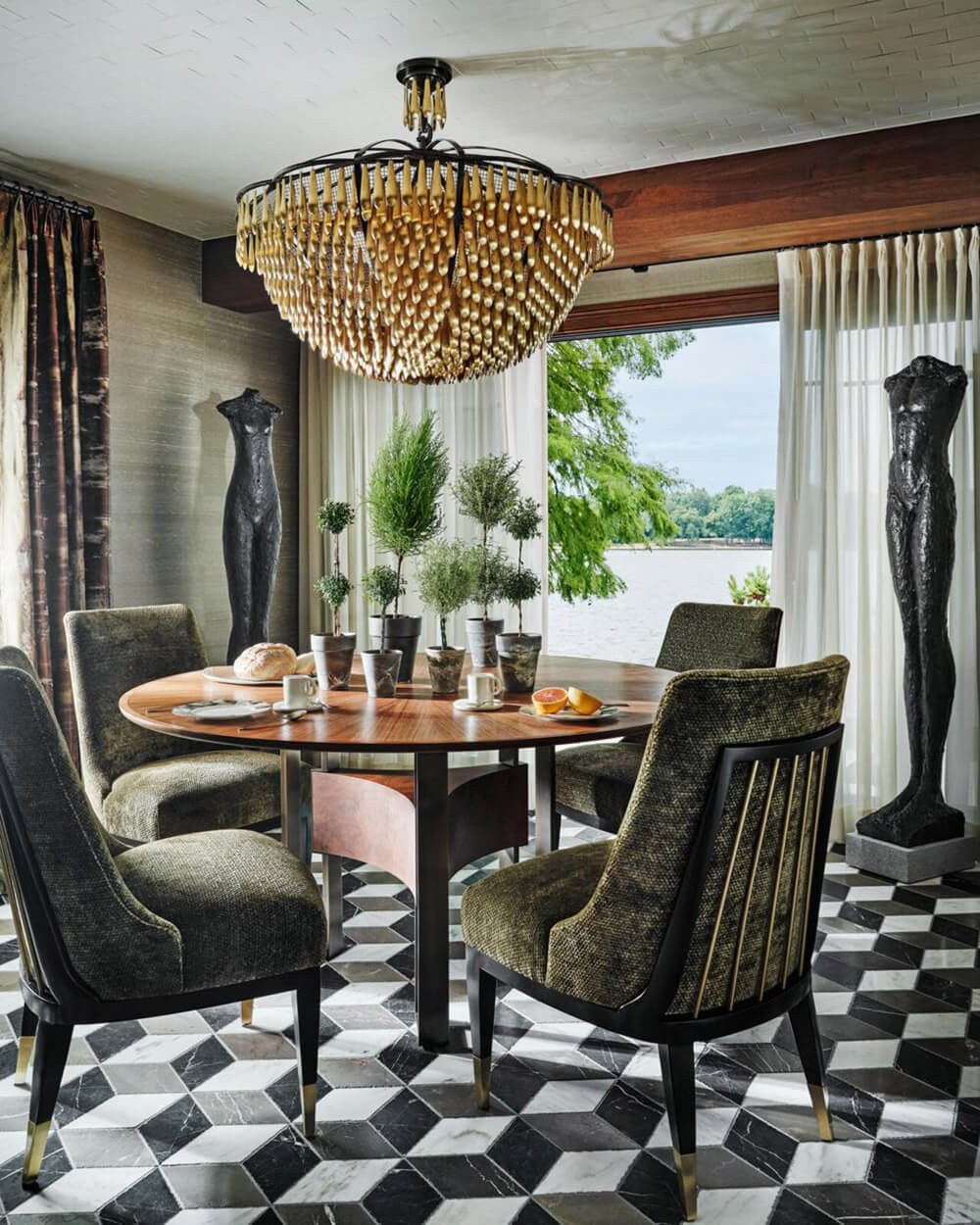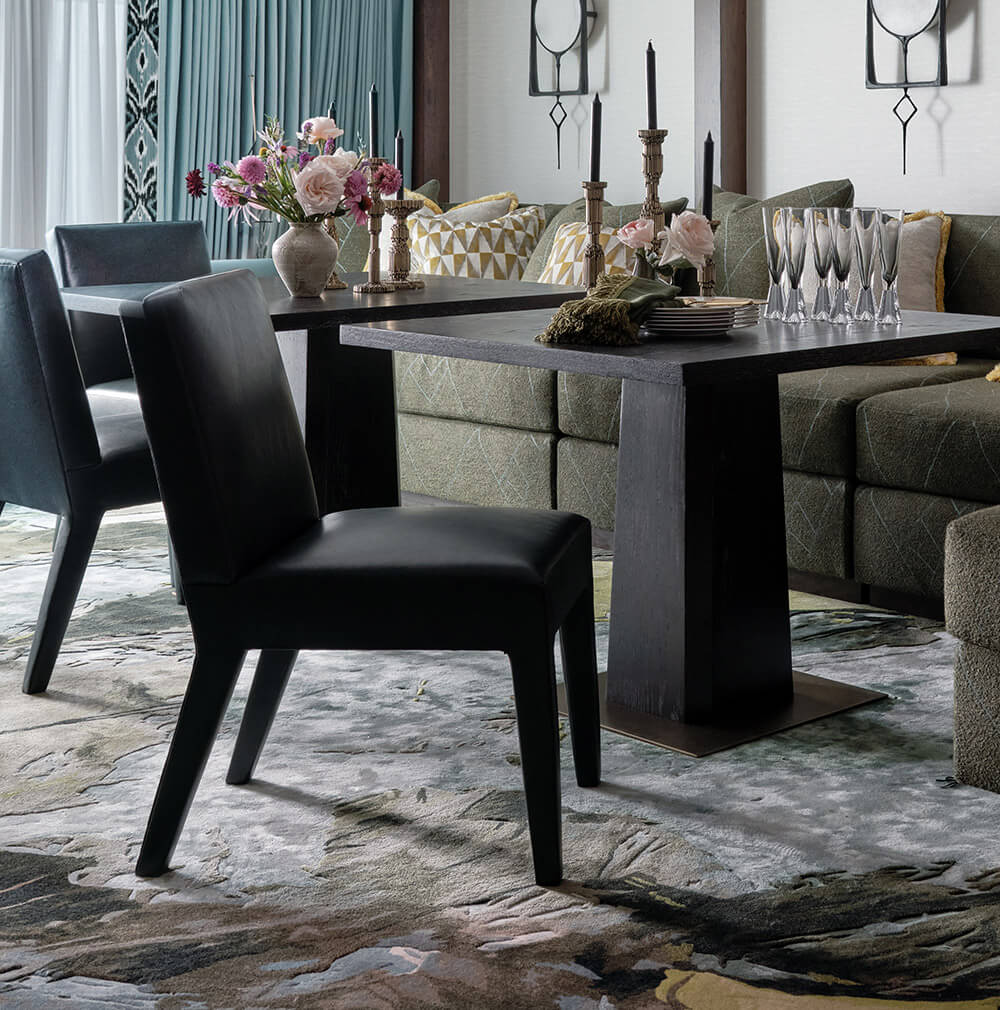 Slide 1 - Gabriele Rosina and Morgan Madison Design.