July 17, 2018
DCA is proud to pre-announce another exciting guest design collaboration, as Timothy Corrigan teams up with storied New York-based passementerie manufacturer Samuel & Sons to launch a beautiful new collection for Fall 2018.
A stunning new French-inspired passementerie collection was previewed at the private club Annabel's in London last week.  Designed by world-renowned interior designer Timothy Corrigan, Chevallerie is an exquisite collection of passementerie inspired by the ornamentation of his 18th century Château de La Chevallerie, located on the northern border of France's Loire Valley.
Informed and inspired by 18th century documentary trimmings collected by Timothy over many years, the Chevallerie collection leverages the legendary quality and manufacturing prowess of Samuel & Sons to deliver a sensibility that combines exquisite old-world European craftsmanship with a more modern aesthetic.
Timothy Corrigan has been honored by the French Heritage Society for his extensive restoration work of numerous French national landmarks.  In his projects around the globe, Timothy carefully mixes furnishings, art, and design from different periods to create spaces that are interesting, beautifully appointed and inviting. "I think that when you have disparate items in very different styles, there's a tension that's created," he said. "Whether you're mixing new and old, expensive and inexpensive, or ornate and simple, I love the exchange that happens whenever you put two very different pieces together."
In the Chevallerie collection of passementerie for Samuel and Sons, Timothy exhibits his aesthetic of European elegance infused with California casual in both tactile and visual elements.  The historical context and influences of Château de La Chevallerie provided a foundation for creating this ornate collection, woven of the finest denier, lustrous yarns, and rendered in colors suggestive of grand, gracious living.
Please begin to discover Chevallerie in our preview below.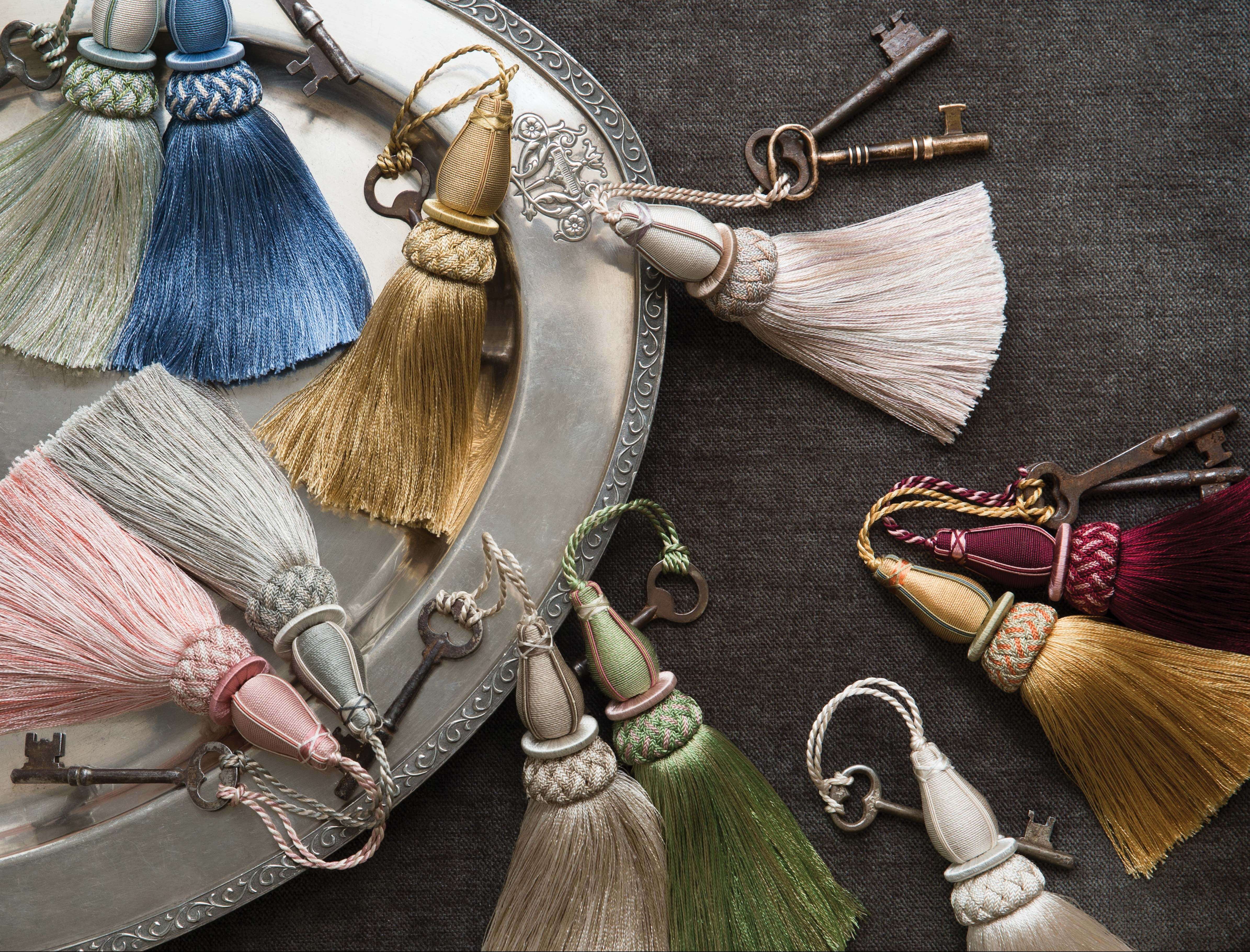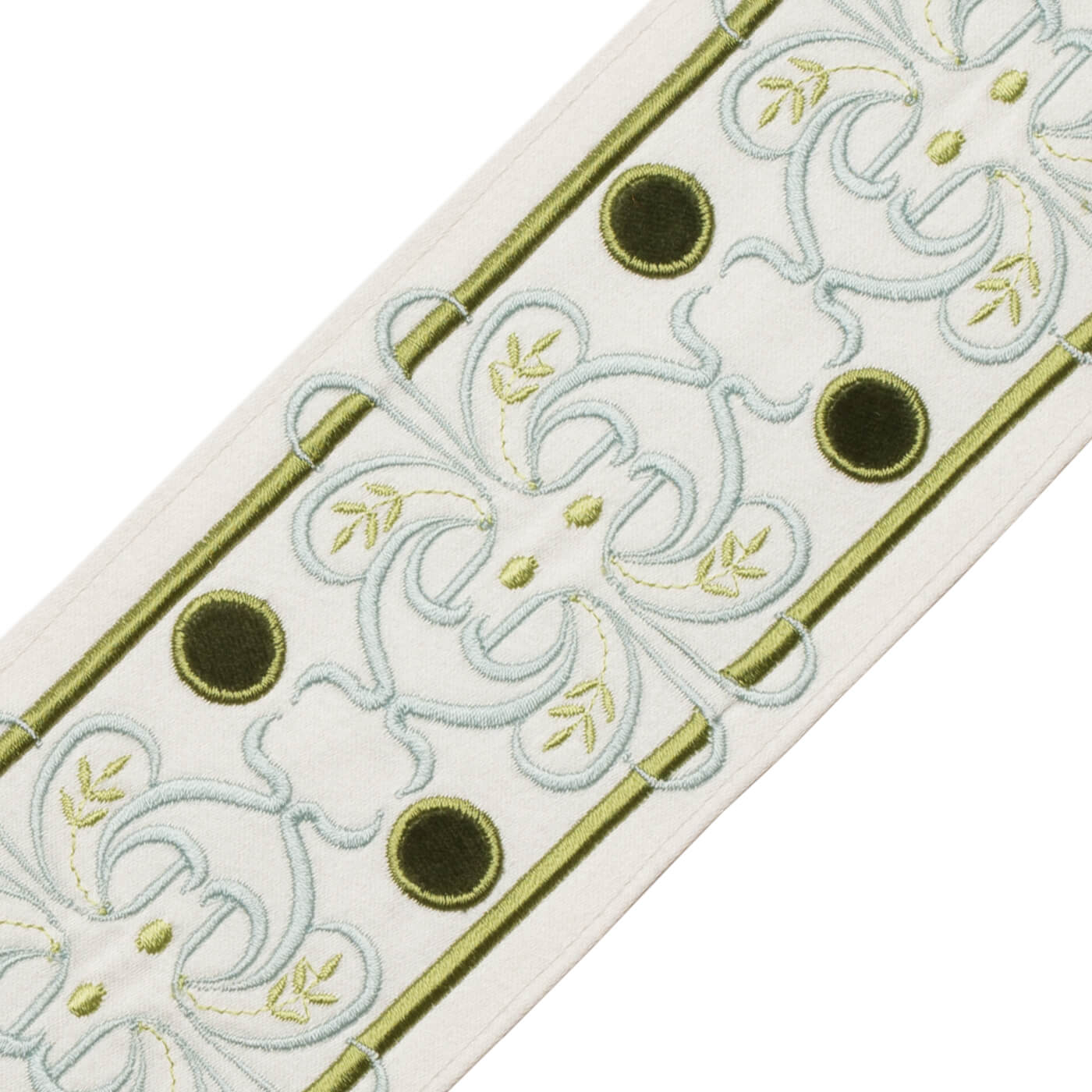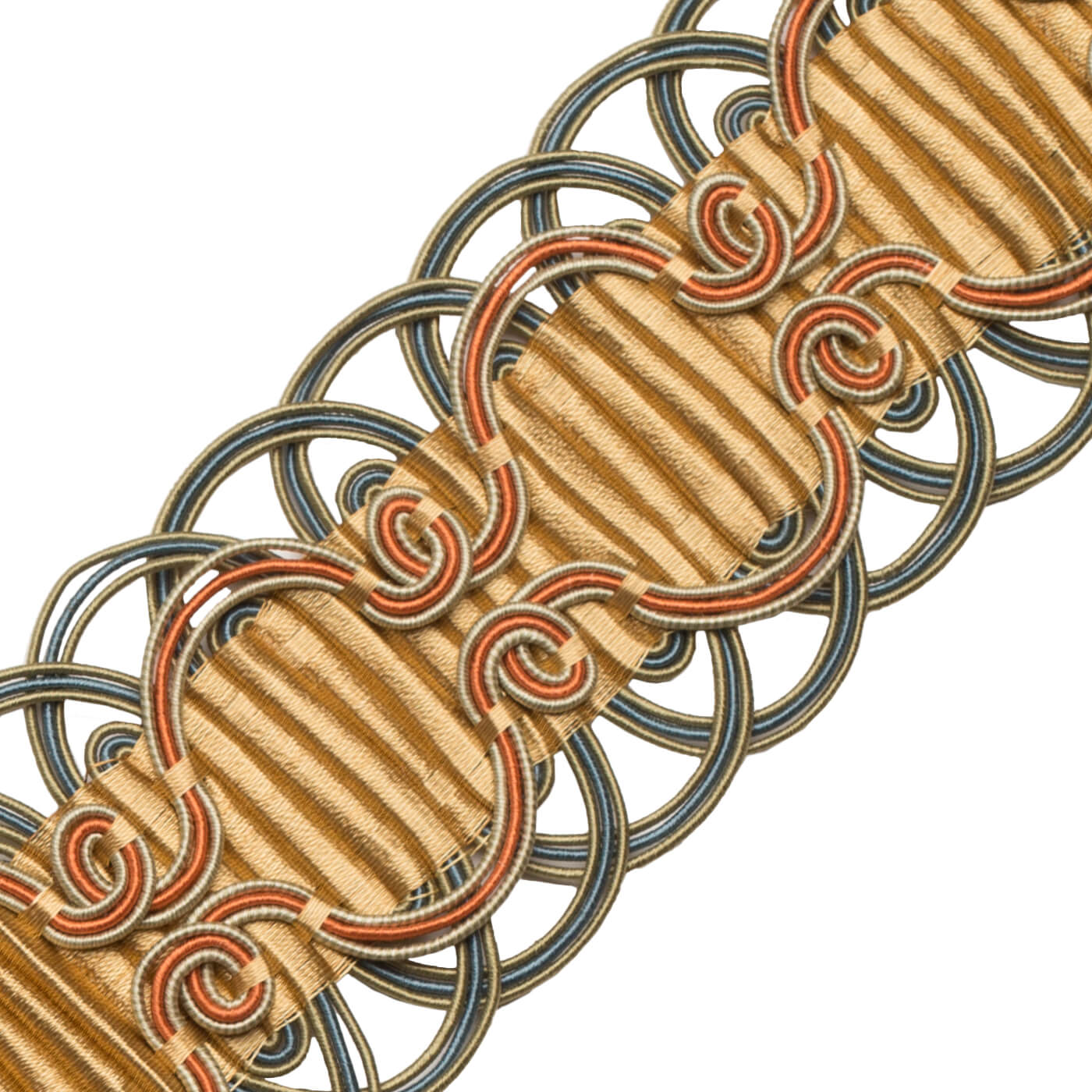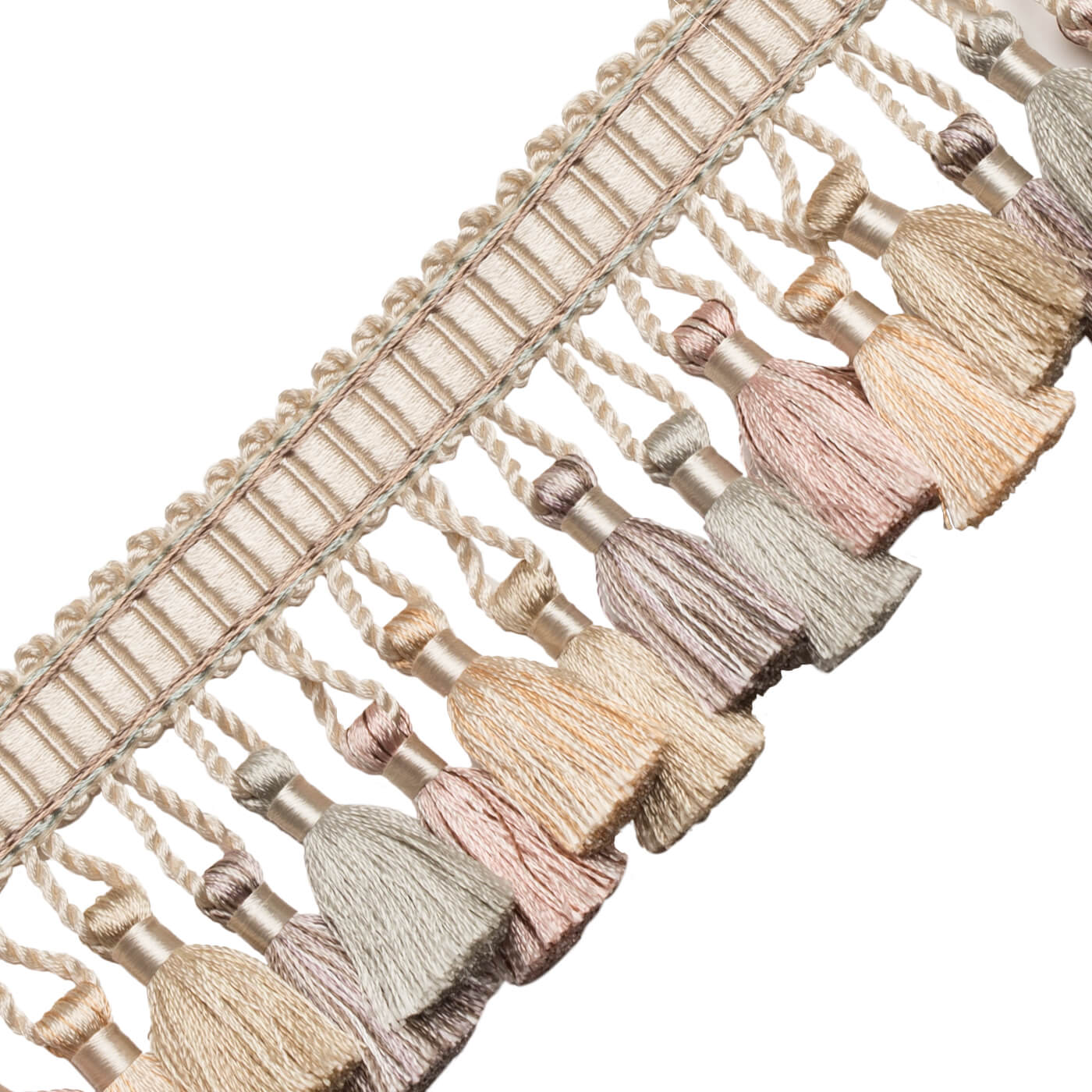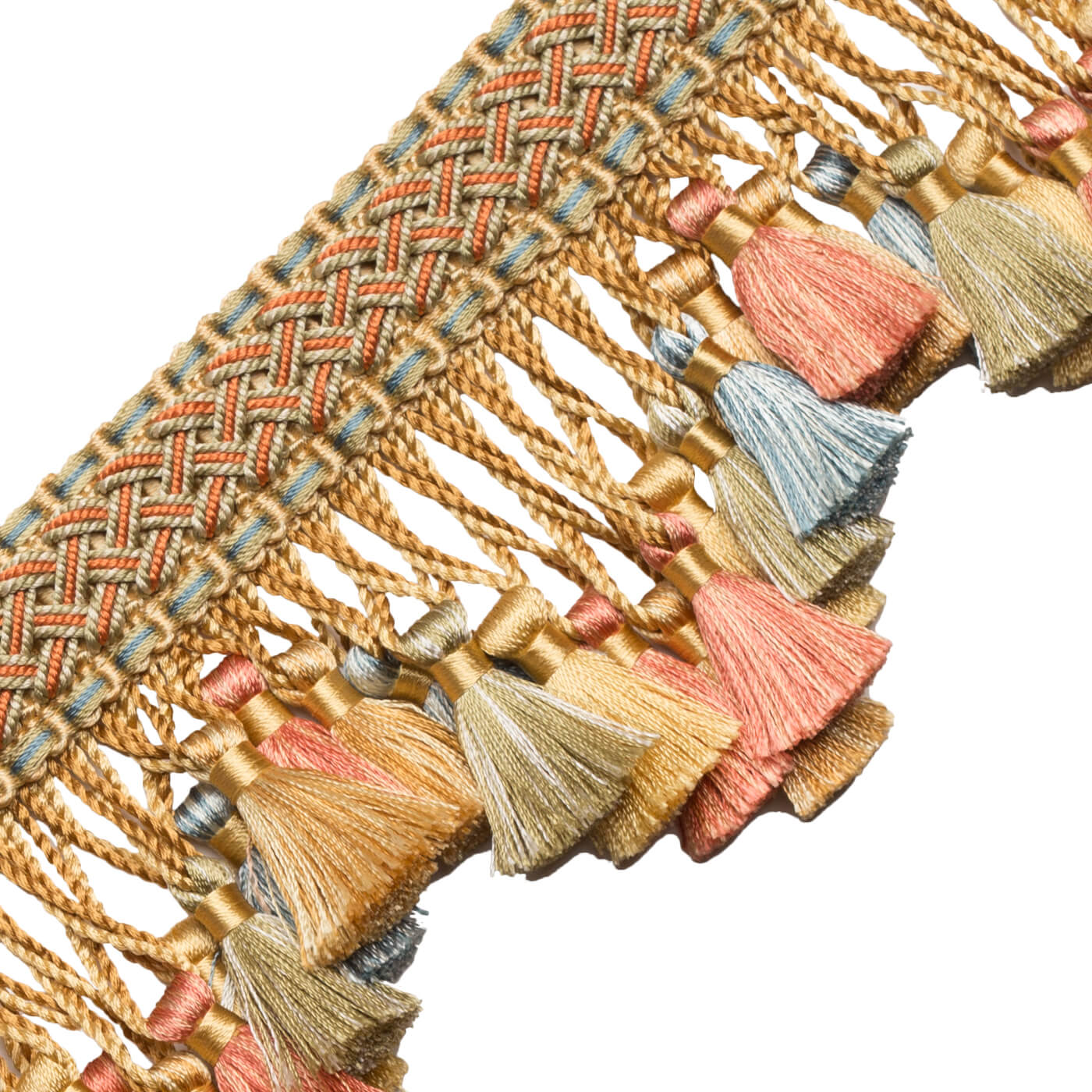 SamuelandSonsChevellerie-Install-11.jpeg
Samueland-Sons-AW18-58291-11-UPPR.jpeg
Samueland-Sons-AW18-58293-06-UPPR.jpeg
Samueland-Sons-AW18-58294-02-UPPR.jpeg
Samueland-Sons-AW18-58300-06-UPPR1.jpeg