September 1, 2020
This Fall, DCA client Robert A.M. Stern will bring its New York sensibility to a new bath collection for Kallista.
Interior Design magazine's latest Instagram Live streaming show "Hello Cindy" paired Editor-In-Chief Cindy Allen with two senior partners of Robert A.M. Stern Architects (RAMSA) to discuss their new guest design collaboration with Kallista, Kohler's luxury bath brand. This Fall 2020 collection Central Park West is inspired by the stunning type of craftsmanship and detail that was often seen in the most luxurious early 20th Century bath design.
Alexander Lamis and Daniel Lobitz, partners at RAMSA, joined Allen to share their insights.  Central Park West will offer a complete suite of bathroom hardware from sink faucets to towel bars, and draws inspiration from the glamour of old New York. While RAMSA's work spans the globe, this product line will reflect the firm's roots as a distinctly New York-based firm. Taking what the duo deemed a "modern traditional" approach to design, the team referenced historic design details for inspiration while simultaneously working closely with Kallista in all stages of product development. "There's a bit of an art to finding a product designer to partner with on a design collaboration," noted Lamis. "We have a great working relationship with Kallista; we know what they stand for and they know what we stand for." 
During the show, Allen then asked the pair to elaborate on their approach to product and building design. "Product design is really design you can iterate over and over again and refine, refine, refine in a controlled amount of space," said Lamis, pointing out the major difference between the two realms. And Kallista and RAMSA left no detail unrefined, from monogrammed fixtures that display engraved "H" and "C" letters marking hot and cold taps in a classic font to three different styles of faucets in white metal, bronze, and an unfinished brass finish – all designed to patina over time.
As Lamis and Lobitz held up two faucets from the Central Park West collection to their screen, Allen gushed at the sight. "They're just gorgeous," she said, taking in each detail. Check out the entire Instagram Live interview here.  
A few preliminary photos are shown below, and keep an eye out for the official Central Park West release this Fall.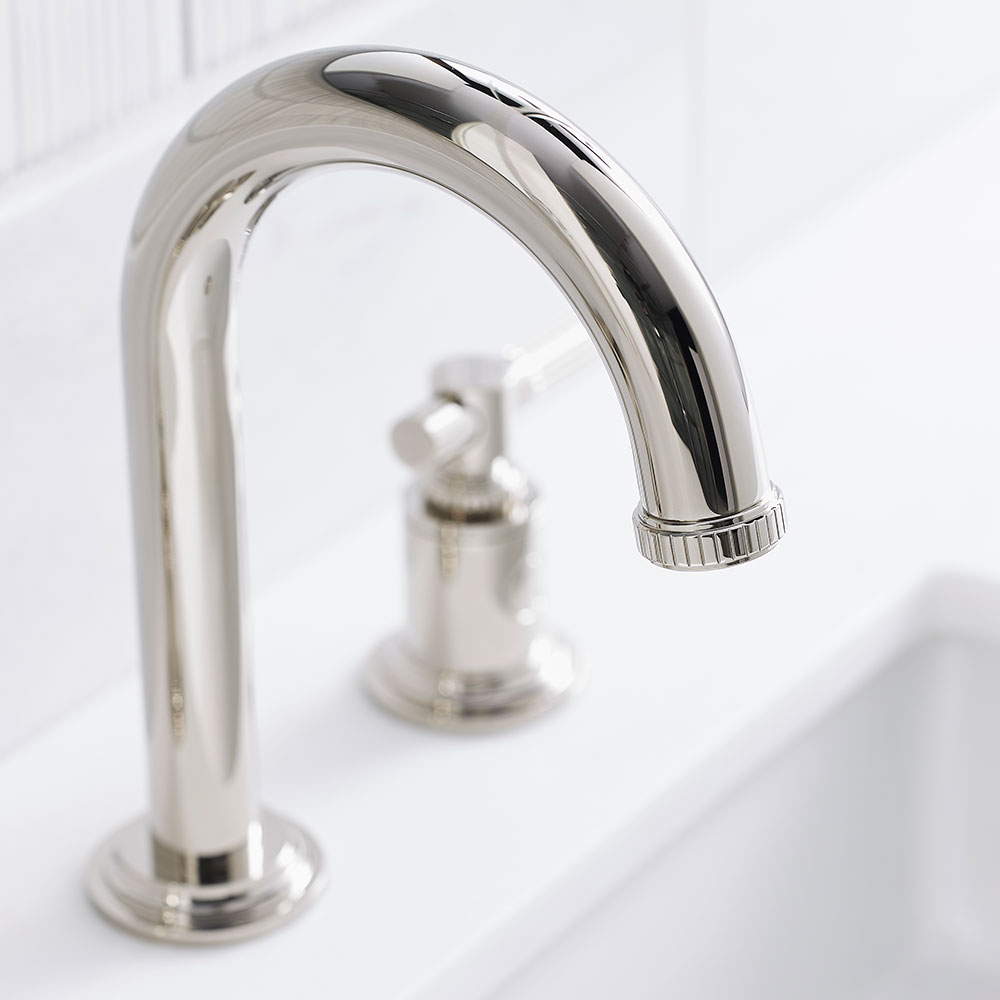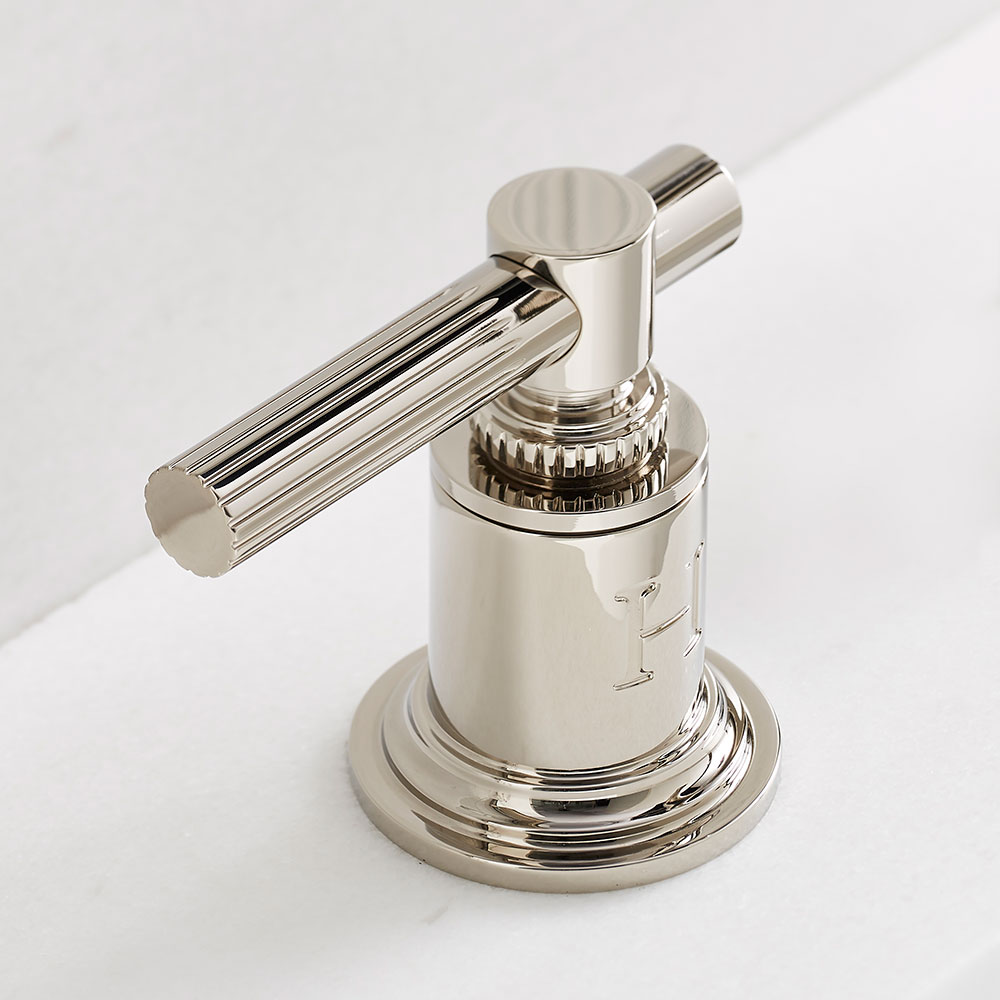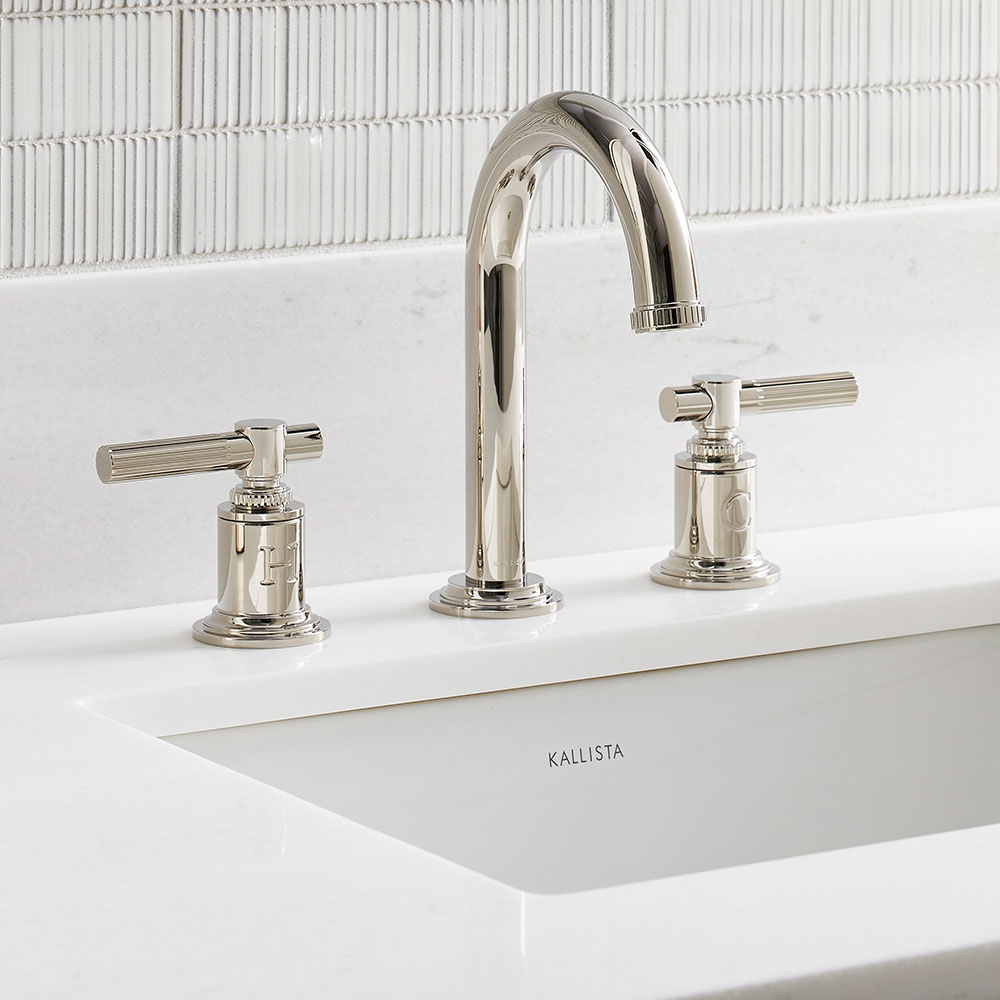 A few preliminary photos of the Central Park West bath collection, coming this Fall
A few preliminary photos of the Central Park West bath collection, coming this Fall