April 7, 2021
First Nashville, and now Manhattan, DCA client Mark Zeff works his magic for this iconic hotel brand.
Virgin Hotels Nashville made its debut last year on the Music City's historic Music Row in new-build architecture crafted by Georgia-based BLUR Workshop and locally based Hastings Architecture.  In early-Fall 2021, MARKZEFF Design will deliver its interior design vision for the new Virgin Hotels Manhattan flagship.
Some stunning renderings of the renderings of the Manhattan flagship published in Departures magazine recently give us a sneak-peek preview.  The project nicely translates the work in Nashville to a more Big Apple sensibility.
For both projects, Mark and his team delivered interior design that evokes a modern yet comfortable sensibility that's outfitted with abundant playful details. In the slideshow below, the rich history of Nashville is referenced through artwork and custom furniture, as well as the meeting spaces' carpeting, which is inspired by vintage quilts commonly found in the region.
MARKZEFF Design has become known for honoring local culture and history when executing their hospitality design.  In 2018, Mark and his team won recognition by the BDNY Gold Key Award program  for the Hotel Kabuki project – a stunning fusion of San Francisco's Japantown culture with the heady 1960s counter-culturalism made famous by the nearby Haight-Ashbury neighborhood.
Some great photography of the Nashville hotel is shown below, and we will re-post in early Fall with photos of the completed Manhattan project.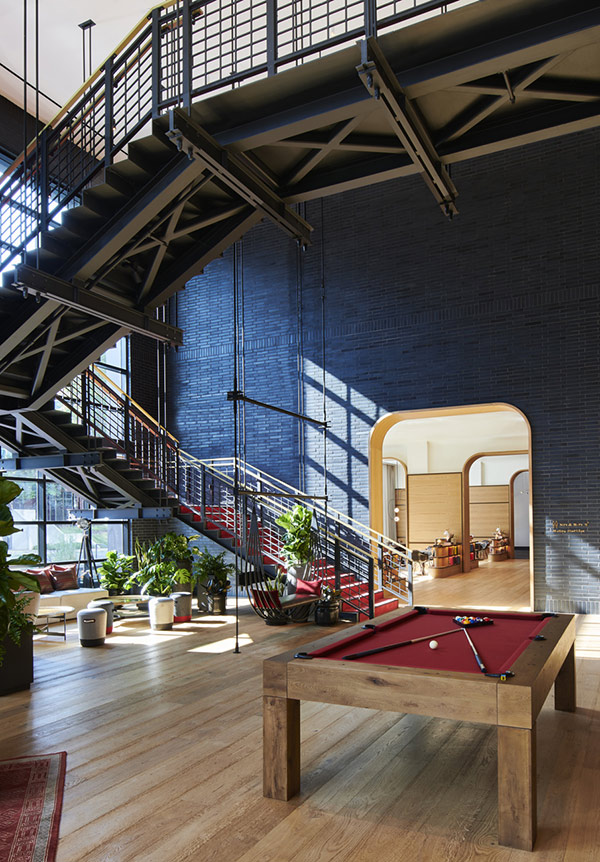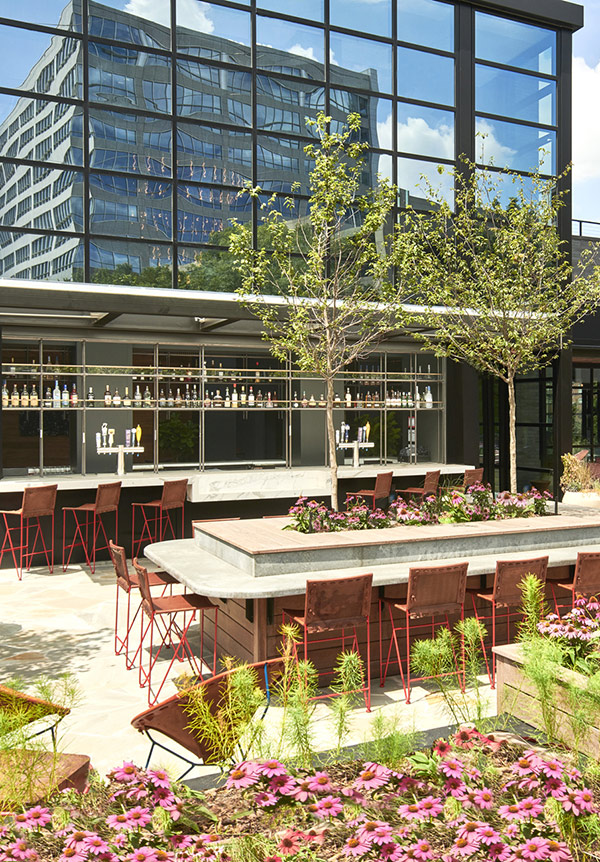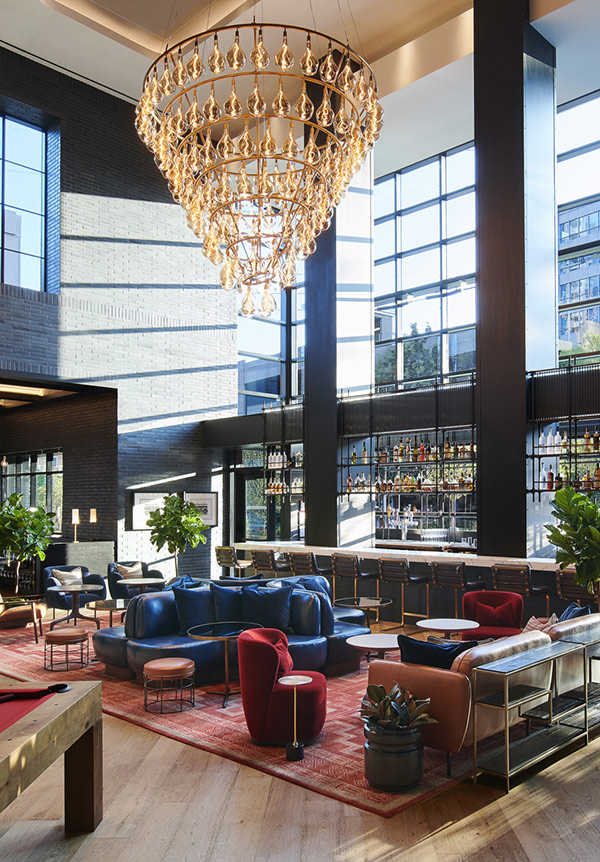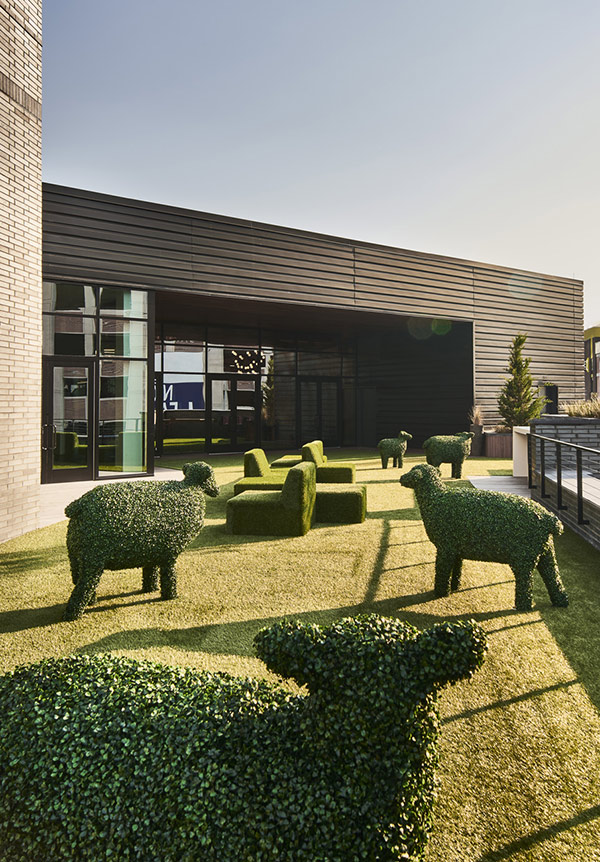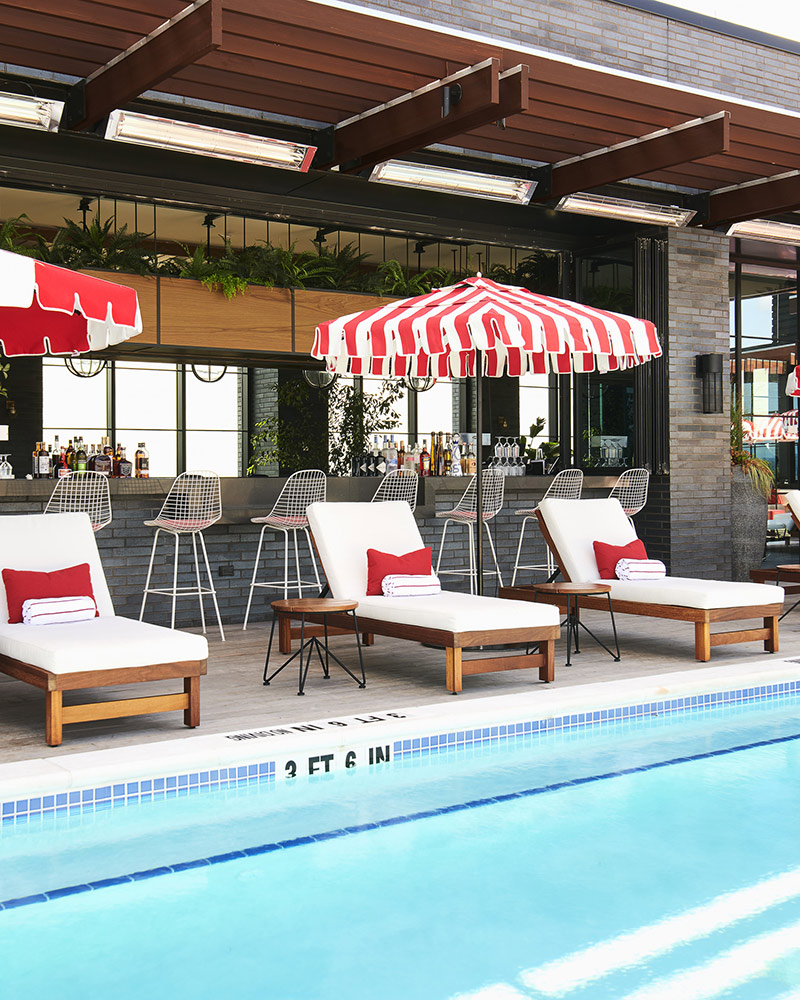 markzeff_virginnashville_009
The interior design work by MARKZEFF for the Virgin Hotels Nashville property