July 7, 2020
DCA client MARKZEFF DESIGN showcases the firm's interior design skills in the Nashville hotel opening
.
Virgin Hotels Nashville has made its debut on the Music City's historic Music Row in new-build architecture crafted by Georgia-based BLUR Workshop and locally based Hastings Architecture.  The large-scale, sumptuous and comfortable interiors are the work of Brooklyn-based MARKZEFF.  MARKZEFF is also engaged with Virgin Hotels to execute the same interior design magic for its Manhattan flagship, scheduled to open mid-2021.
Mark and his team delivered interior design that evokes a modern yet comfortable sensibility that's outfitted with abundant playful details. Intricate brickwork is featured alongside roughhewn timber, sumptuous furnishings, and refined industrial elements. The rich history of Nashville is referenced through artwork and custom furniture, as well as the meeting spaces' carpeting, which is inspired by vintage quilts commonly found in the region.
Cozy built-in window seats overlooking the city skyline are installed within all 262 guestrooms and suites to further instill a sense of place. Ranging from 290 to 590 square feet, all accommodations are partitioned via a barn-style sliding door to ensure privacy.
Food and beverage venues include Virgin Hotels staples like the rooftop indoor-outdoor Pool Club and the ground floor Funny Library coffee shop. The Commons Club—Virgin's flagship restaurant, bar, and lounge—also perpetuates its distinctive members-only-style appeal. A 24-hour fitness center and more than 9,000 square feet of flexible meeting and event spaces round out the onsite amenities.
Some great photography of the new hotel is shown below, and we will return with another post for the New York City flagship opening in 2021.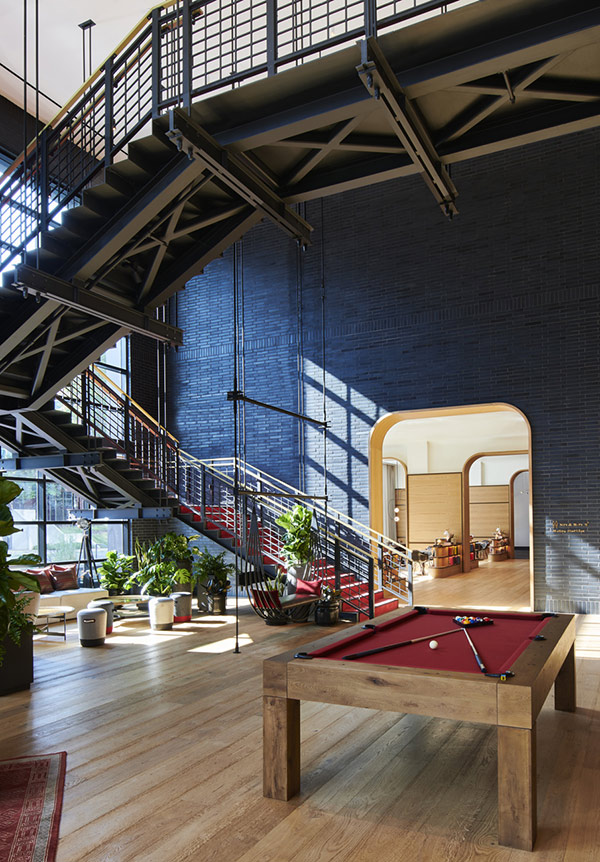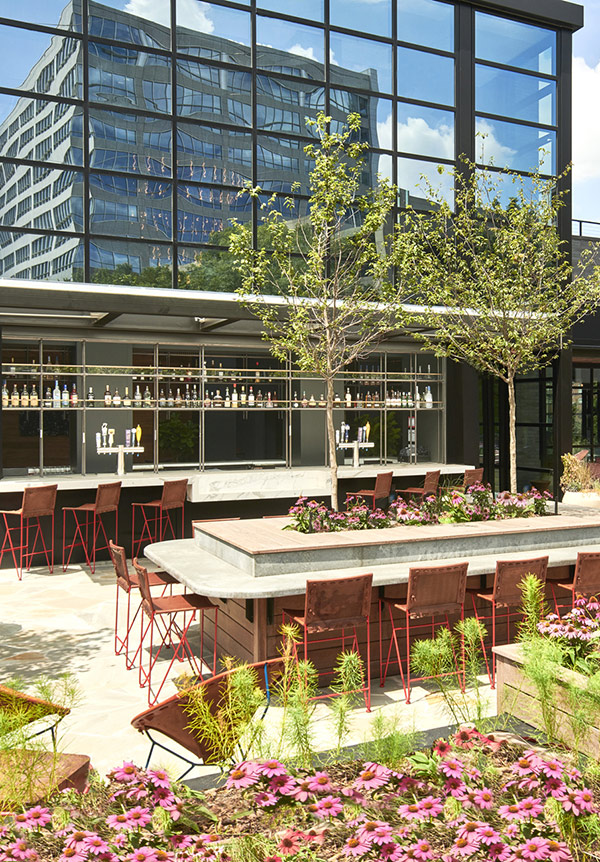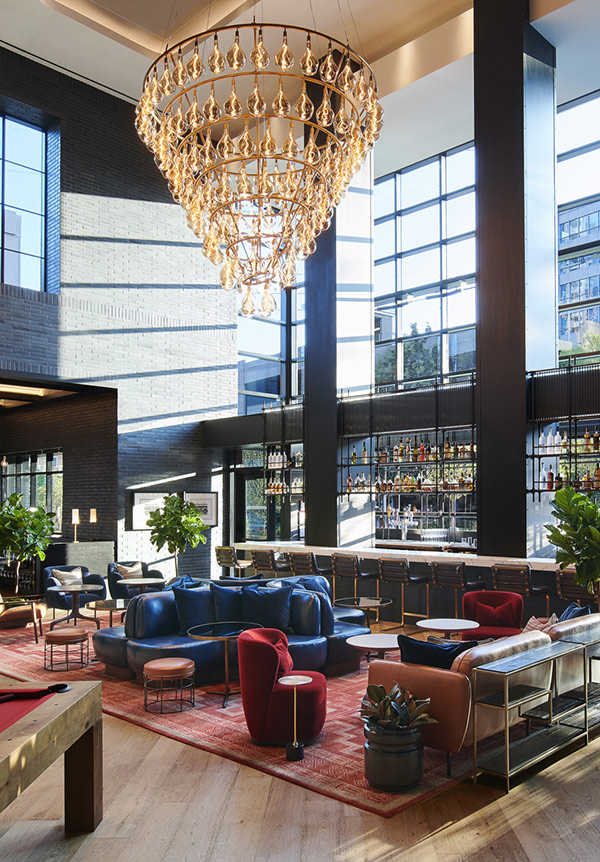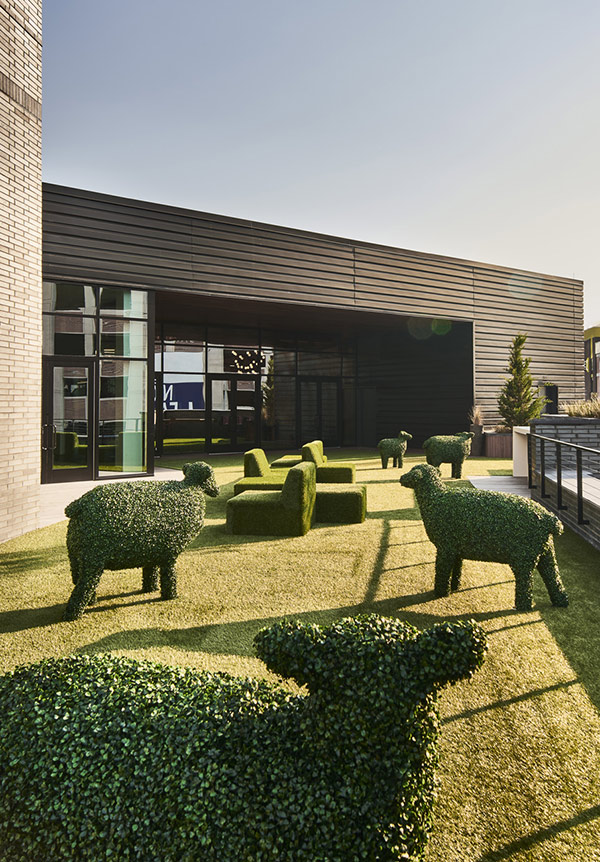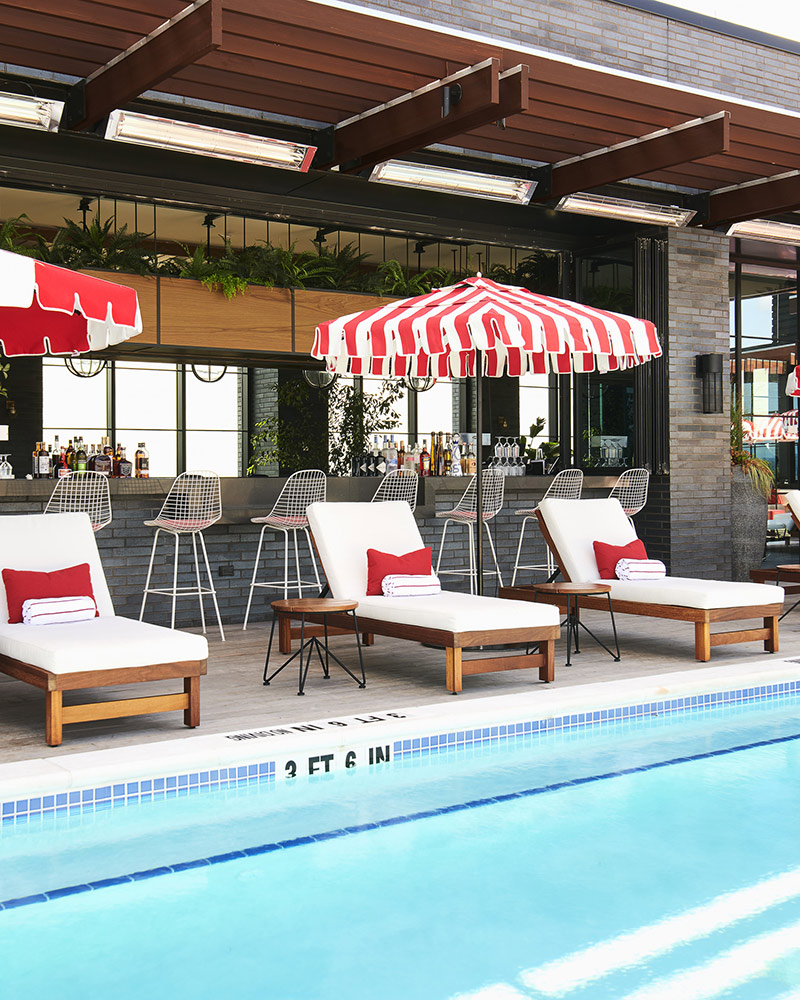 markzeff_virginnashville_009
The interior design work by MARKZEFF for the Virgin Hotels Nashville property