September 26, 2017
A gifted product designer and artist in both interior and textile design, Marcie Bronkar has signed with Design Commerce Agency to present her timeless sophistication and design integrity to the licensing market.
Marcie Bronkar has been a practicing interior designer since 1998, creating environments that honor the integrity and history of design while creating classic and comfortable spaces for the most discerning clientele. Marcie is also an experienced home furnishings designer, with a strong previous history in licensing her designs. Her lifelong passion for fashion and training as a fashion illustrator was the catalyst for Marcie entering the textile world. As a textile designer Marcie created the Home Couture line in 1992 and the Cloth and Paper line in 2007. Both embody luxurious and erudite fabric and wallpaper design, and were distributed first by Donghia and now by Quadrille.
At the recent Fall into Fabrics Market at the San Francisco Design Center, we caught up with Marcie in person to ask a few questions about her career and the exciting new relationship with DCA.
Marcie, please tell us about your past licensing associations and how those shaped you as a designer.
Marcie. I have been fortunate to experience years of successful licensing early in my career with textile, wallpaper and bed and bath collections, which culminated in my textiles brands Home Couture and Cloth & Paper. I have learned the many facets of design licensing, such as simultaneously working with manufacturers and in-house design and merchandising teams and the importance of protecting a brand persona while reaching a new demographic. My focus allows an articulate translation into elevated home furnishing collections for today's marketplace.
How have Home Couture and Cloth & Paper helped your evolution as a designer?
Marcie. As the Founder and Creative Director of both lines, I am constantly inspired to explore new creative directions and technological advances in our constantly evolving industry. Through travel and sourcing archival textile pieces, I am able to rework and bring them back to life with relevance and drama. It is a privilege and rewarding process – working with the historical aspects of an archival piece and using them to interpret a modern contemporary design aesthetic that is right for today's market. Therefore, the idea of licensing designs for third-party product development is near and dear to my heart.
How are the two endeavors of Interior Design and Textile Design similar and different?
Marcie. Being an artist and my love for fashion has always brought me back to the hand and drape of a fabric. This has proven to be the foundation for creating any textile collection or interior design project. Approaching design from a perspective that will enhance and elevate the qualities of a room or a fabrication technique is the goal of both endeavors.
In interiors, I am influenced by architecture, how people wish to live and use their environments. The client relationship, the importance of listening, and the ability to execute how they envision living are all key to the process.
Similarly in good design it is critical to be authentic, by respecting and maintaining the historical integrity of an archival piece or inspirational art. Bringing new life and relevance for today's market, this is achieved by exploring the boundaries of scale, color, performance and texture.
My inspiration is everywhere – travel, art installations, museums, street fashion and runway shows … and my passion for color. My formulation is tactile and focused. A principle goal in one's creative process is to be informed with a clear vision and the vocabulary to express and share your ideas. To have the confidence to create something that will generate incredible interest and loyalty.
Now that you are engaging with DCA to reinvigorate your licensing pipeline, what are your aspirations going forward?
Marcie. Developing strong and beautiful collections and programs with integrity while reaching more consumers at multiple price points. Through third party licensing, my designs and engineering specifications will be more accessible without diminishing their authenticity and effectiveness to the end consumer.
The DCA team is thrilled at the prospect of the exciting new Marcie Bronkar Home collections to come! A selection of Marcie's previous work from Home Couture and Cloth & Paper are presented below.
Photo credits: Franco Vogt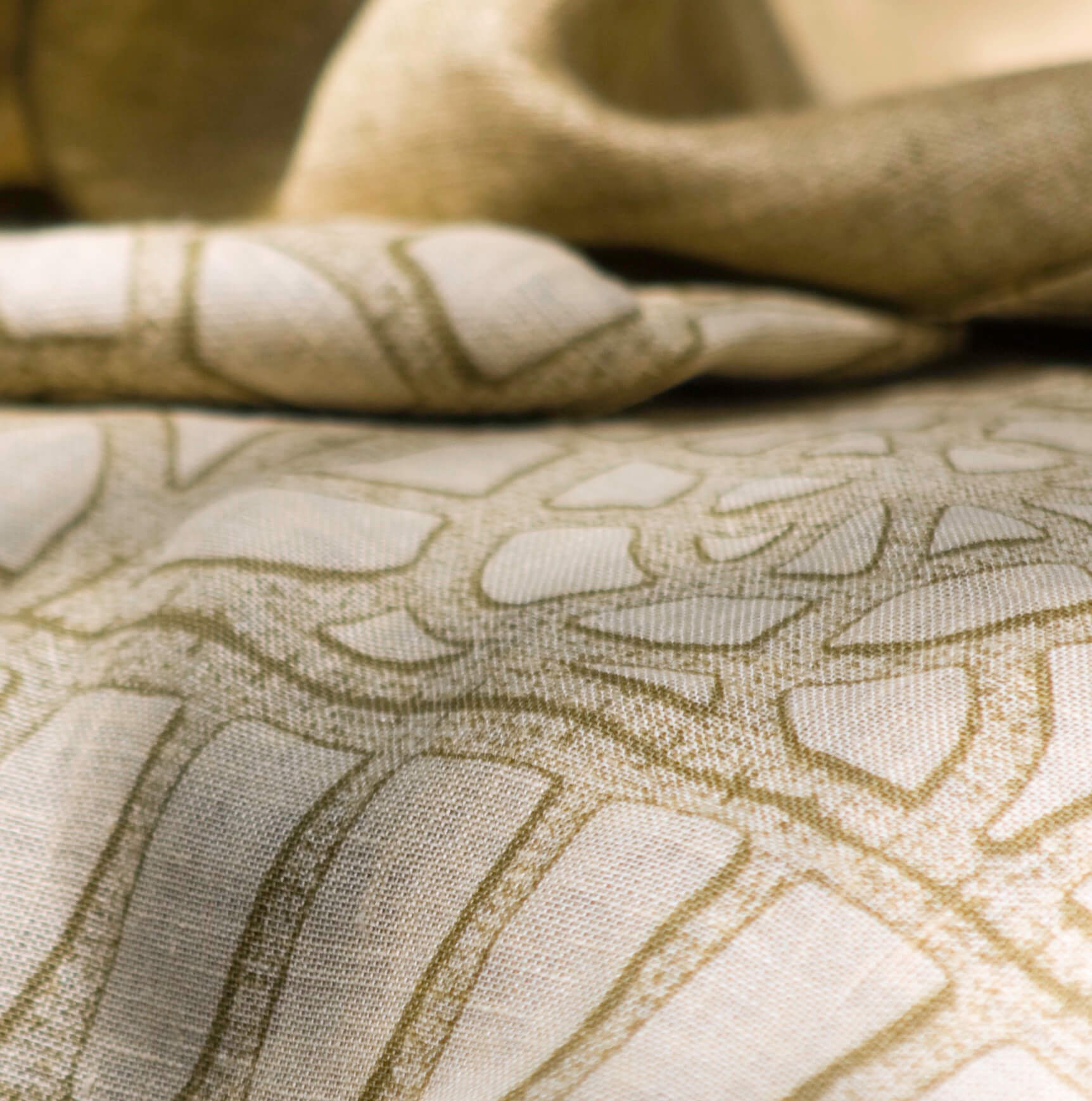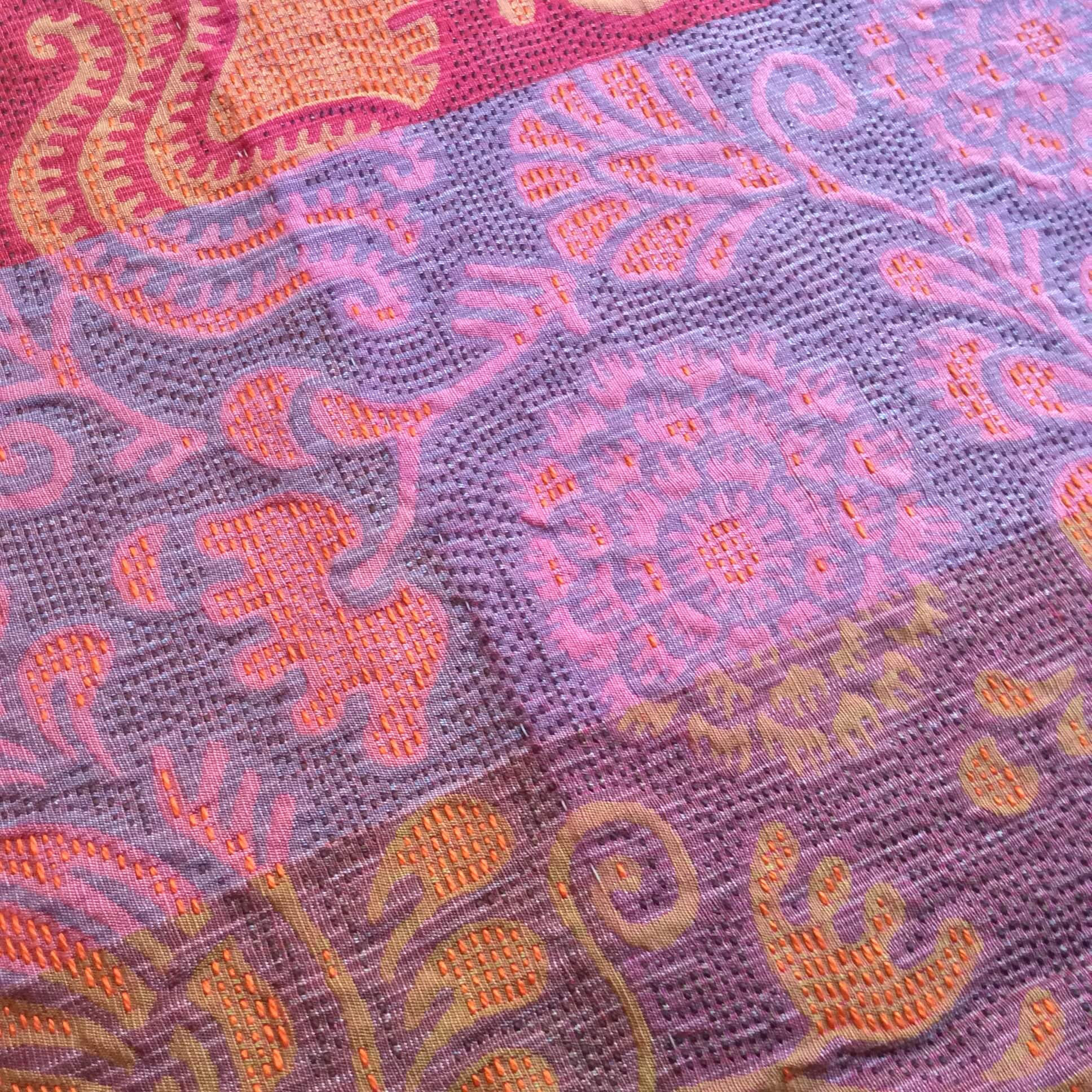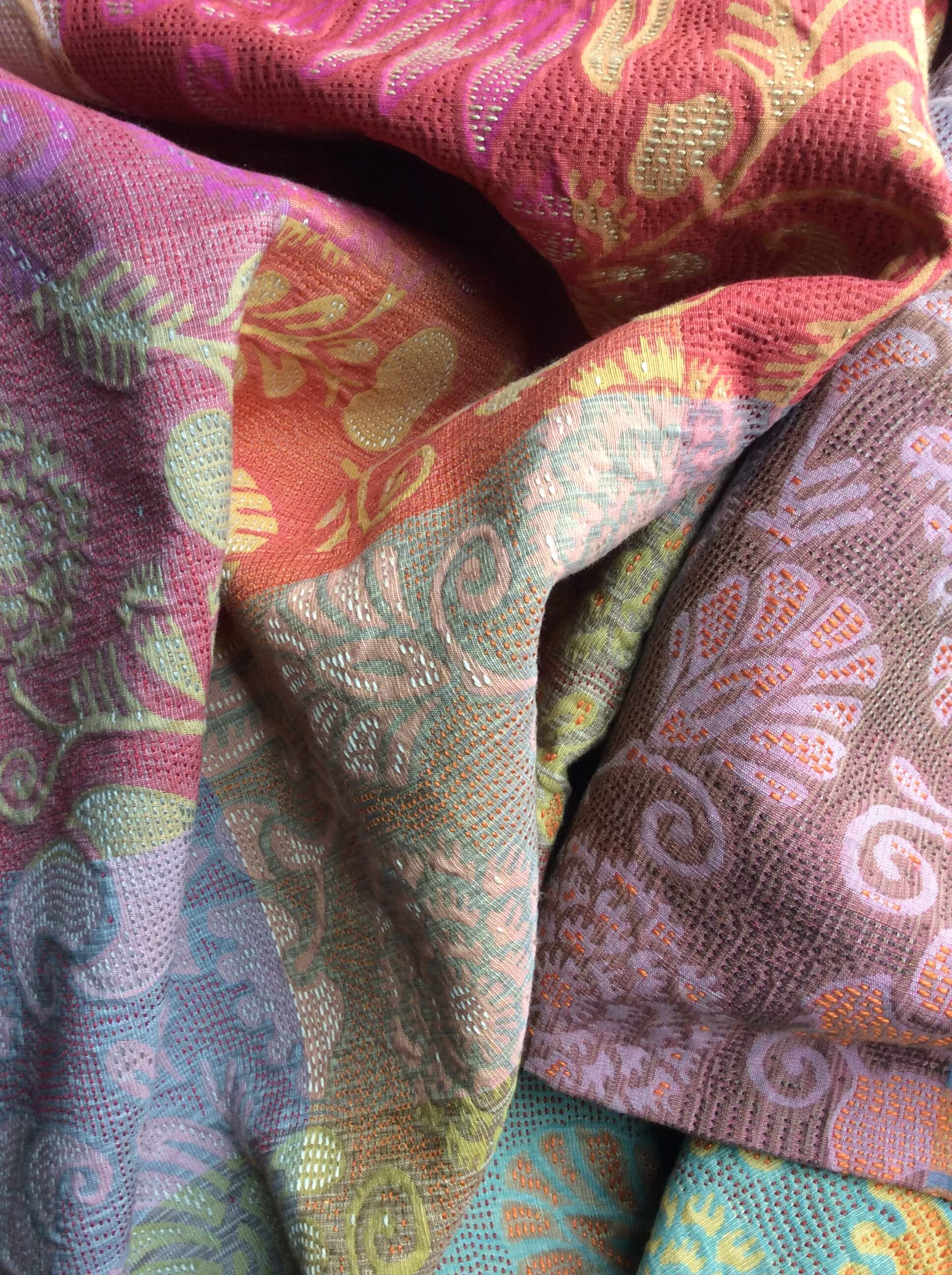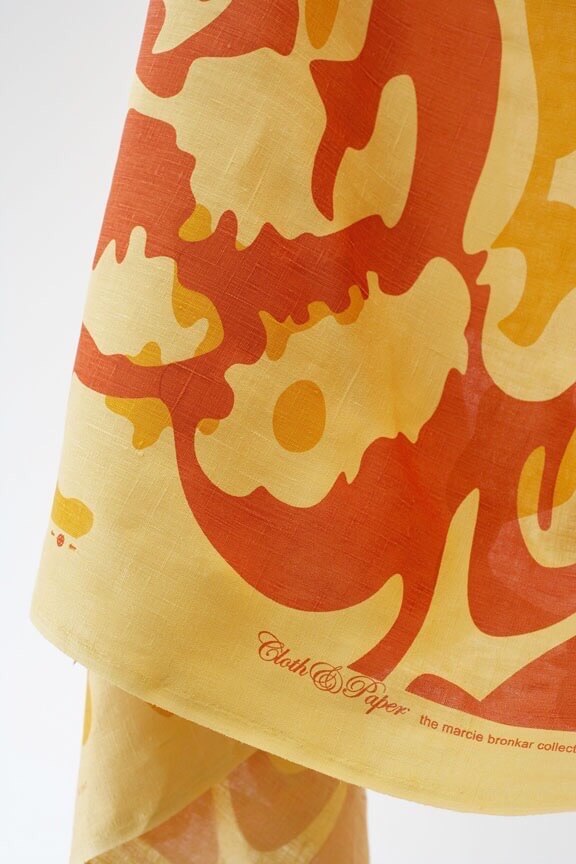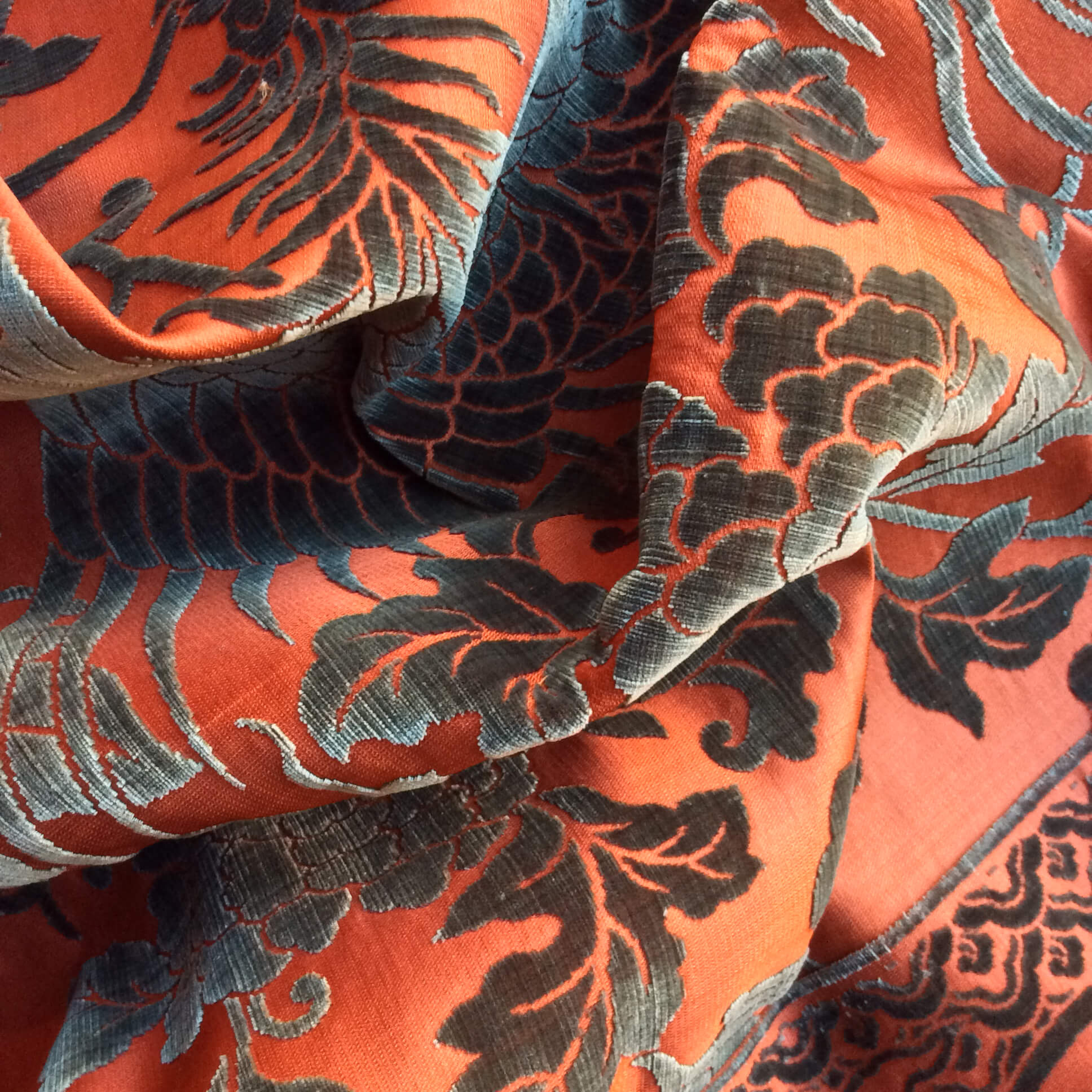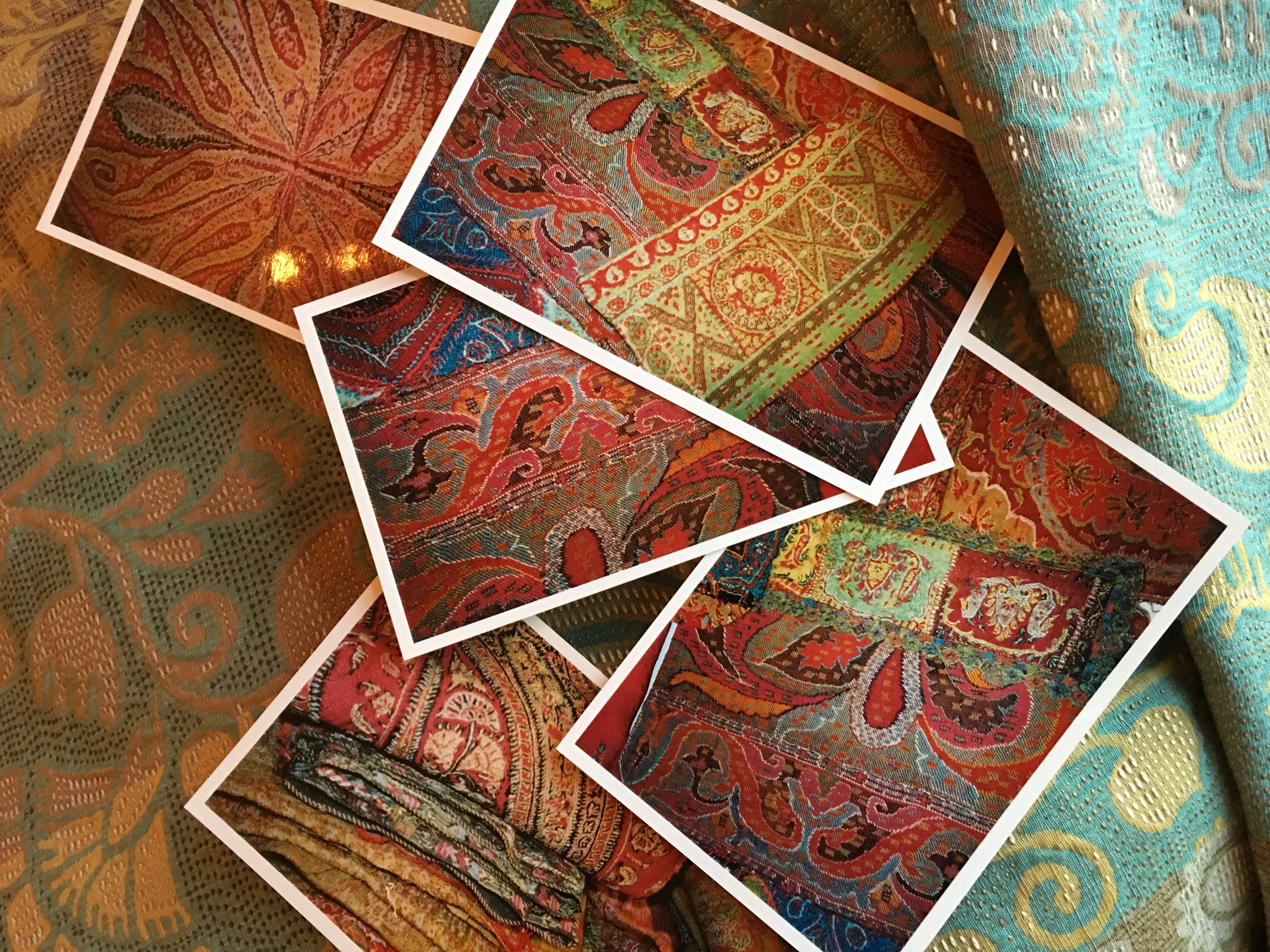 CamelotPrintedLinen1.jpeg
DetailofSummerHillFull1.jpeg