May 21, 2019
DCA designer Oren Sherman is now seeking licensing partners to bring his stunning Bauhaus-inspired Blokwerk carpet and flooring designs to the mass market.
"The secret of art is to improve upon nature. The purpose of design is to improve upon industry." – Voltaire
Oren Sherman lives and breathes this philosophy every day as a prolific and influential designer working in brand identity, interior design, and architecture. He is a graduate and current professor of the Rhode Island School of Design, where he teaches entrepreneurship, pattern, color theory, and strategic narrative for business and industry. Deeply inspired by the ethos of simplicity and functionality found in the Bauhaus and De Stijl movements, Oren works beyond trend, making classic design ideals fresh and relevant for today's marketplace.
As a senior designer at one of the top architectural firms in the country, Oren sees opportunity everywhere to create A+D designs to address what is missing in the market.  In this case, he and DCA last week launched a licensing effort at HD Expo to partner with carpet and flooring manufacturers to develop Blockwerk, an easy to use collection targeting the huge and rapidly growing 'mix and match' carpet and floor tile mass market.  This collection provides designers with an easy ability to create their own effect in flooring design by using standardized tiles in specific, unique arrangements. It also guarantees easy repair when needed – one or multiple tiles can be replaced in a few minutes.  Such flexibility in design and maintenance has resulted in a huge, high-growth market for carpet and flooring tile – for use in office suites, hotels, airports, schools, colleges, and other civic and other commercial A+D projects.
Until recently, this collection of refined pattern, texture, and color was licensed to Brinton's Fine Carpet for broadloom application, but is now available for new licensing opportunities.  Below are a few additional renderings of the impactful, innovative collection.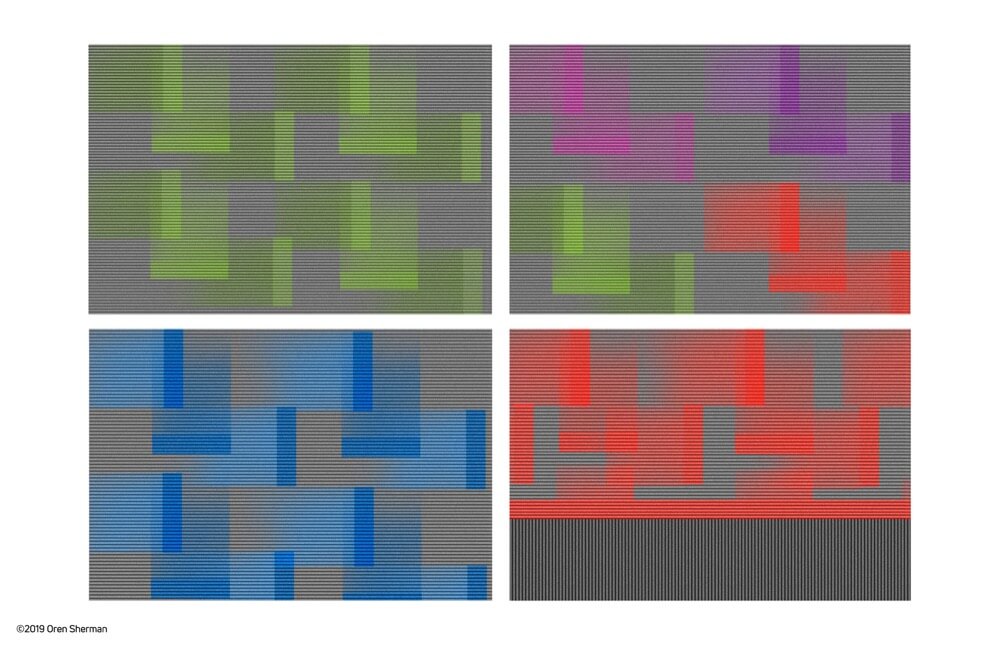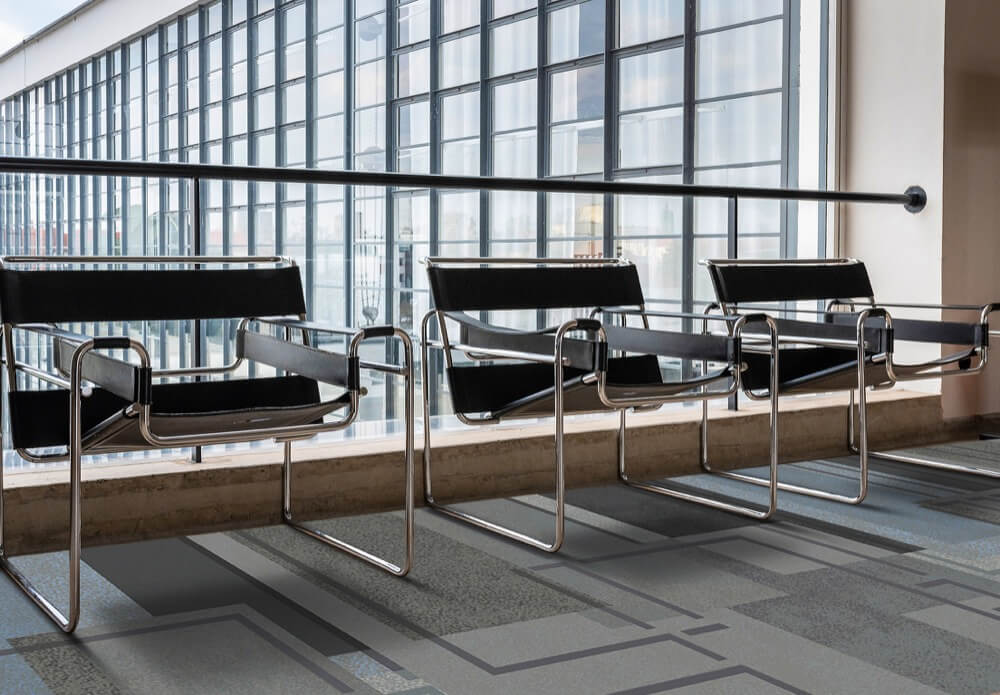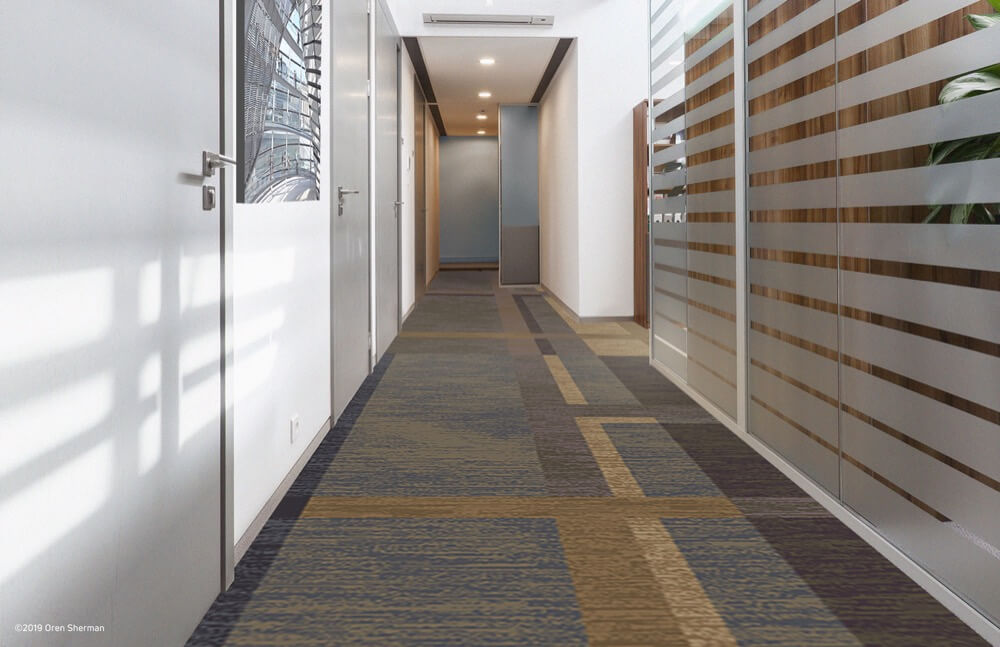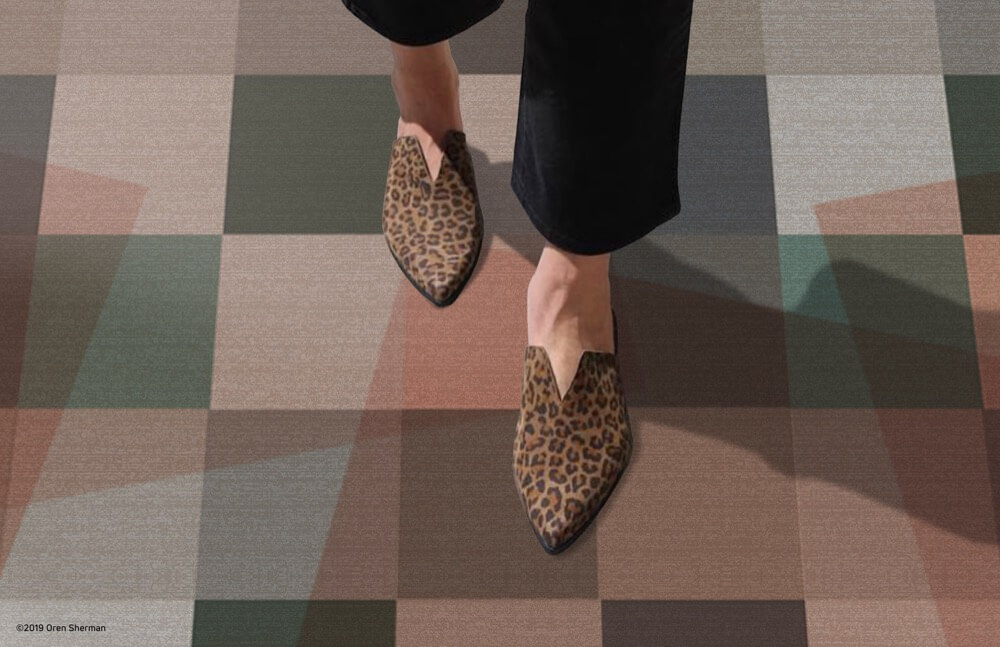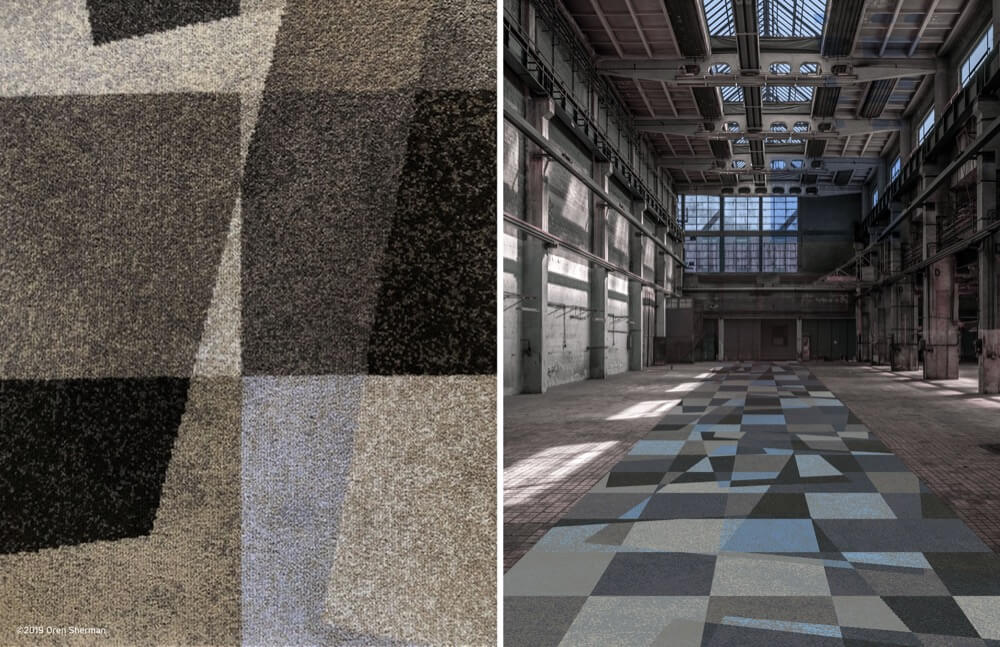 OS_s11.jpeg
The pattern and texture in Oren Sherman's Blockwerk collection simultaneously pushes the design sensibility, flexibility, and innovation of carpet and flooring tile.