February 28, 2017
"Explore, Engage, and Enjoy" – this year's theme for the San Francisco Design Center Winter Market created a warm welcome for the design community in The City by the Bay.
The San Francisco Design Center Winter Market is the premier annual event for design professionals in the Bay Area. Showrooms hosted an impressive list of events, talks, keynote speakers, book signings, and the yearly Designers of Distinction Awards Of Excellence. This year's show was well attended by designers, most likely driven by a bit of cabin fever from the wettest winter in recent memory, and also the lure of meeting the event's Master of Ceremonies Michael Boodro, Editor in Chief of Elle Decor magazine.
The showroom events provide a wonderful opportunity to see the newest collections and meet the people behind them. For example, De Sousa Hughes debuted a stunning John Pomp vignette that beautifully displayed his furniture and lighting and also featured a rare and limited edition art piece designed by John. De Sousa Hughes also hosted a lovely presentation and book signing by our dear Lori Weitzner for her new book Ode to Color: The Ten Essential Palettes for Living and Design.
McGuire presented their newly renovated space and new collections by Jonathan Browning and Steven Volpe and also presented a design session "inspired by the Earth and brought to life through nature's light and dark elements".  Another dear friend, owner and CEO Jobi Blachy of Quintus Home, was also on location in the new Quintus showroom space at Studio Coupar. In partnership with Luxe Interiors & Design, Studio Coupar and Quintus hosted #girlboss, "a celebration of three female innovators" from Paper Mills, Elworthy Studio, and Studio Bel Vetro.
We caught up with Jobi and asked about his SFDC Winter Market observations, the recent success of Quintus in San Francisco , and the new Quintus Home Campaign in Elle Decor.
The new Quintus Home campaign is shot so beautifully. Can you tell us a bit about the creative process?
Jobi:  It was an incredibly collaborative and fun campaign to develop.  We shot the entire campaign in Las Vegas at the weekday home of Roger Thomas, Executive Vice President of Design for Wynn Resorts. He and I conceptualized the entire campaign narrative together. While on the shoot, Roger also worked closely with photographer Roger Davies and our furniture collection designer Elisa Carlucci. The results were very beautiful, with a highly emotive quality that is also very noticeable in our "behind the scenes" video.
Now that Quintus Home has a dedicated showroom location at Studio Coupar, how has the line been received in The Bay Area?
Jobi: We have had a very positive response. Designers and their clients like to sit on and touch furniture, which is such an important part of the selection process. While our sales director has done an outstanding job in presenting Quintus Home at many Bay Area designer studios, the designers still like to have a place to take their clients to touch and feel the product, which really helps convey our bespoke quality. Krista Coupar has been an absolute dream as a partner. She has such a savvy business sense and has really helped us to form our sales strategy for Northern California and beyond.
What are your personal observations on the San Francisco Design Center Winter Market?
Jobi: There was great energy and positivity from the Bay Area design community. Our #girlboss event was incredibly well attended with over 80 designers, and I observed good crowds at many other events as well.  What struck me most was the obvious friendship and feeling of community that I saw between designers, particularly at the Excellence Awards ceremony on Thursday. The community vibe is not seen as much in Los Angeles and it was really refreshing and wonderful. I think that the SFDC has created this wonderful, collaborative environment and it deserves a lot of credit for everything they do for Bay Area designers.
Thanks, Jobi!  Check out the slideshow below for some still shots of the new Quintus Home campaign.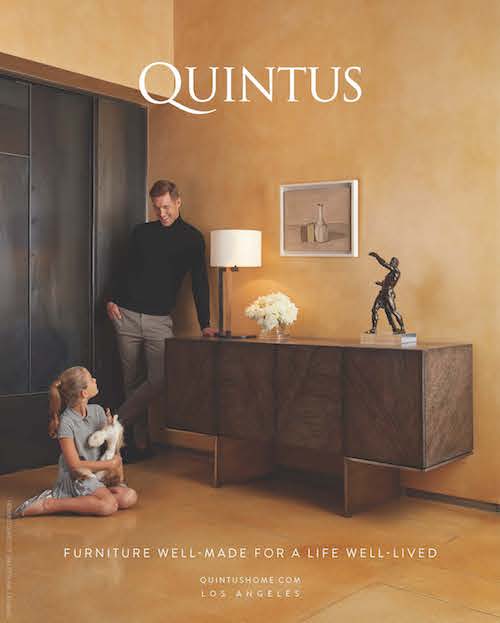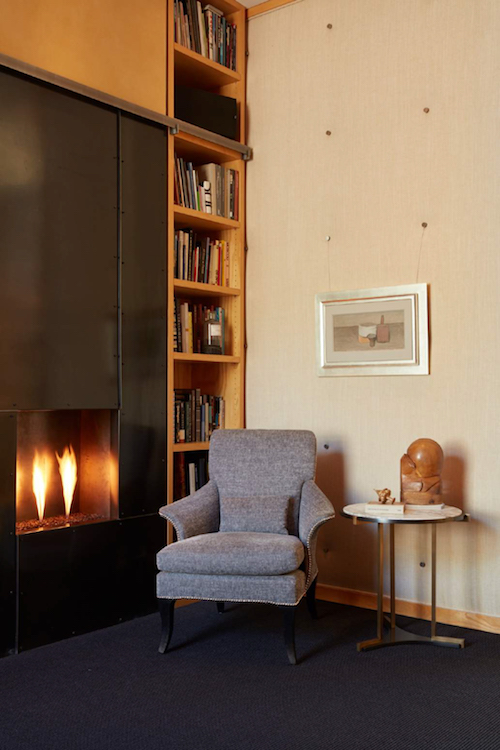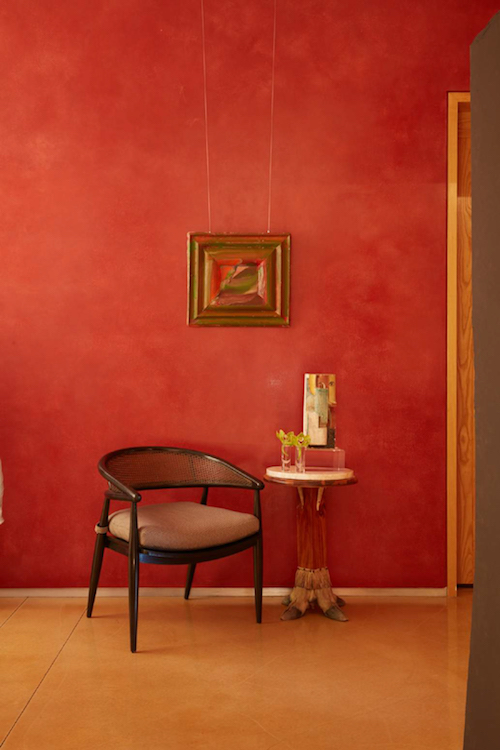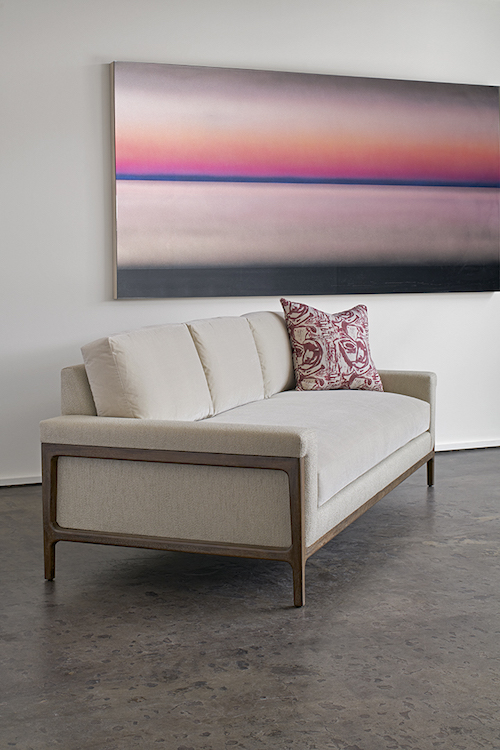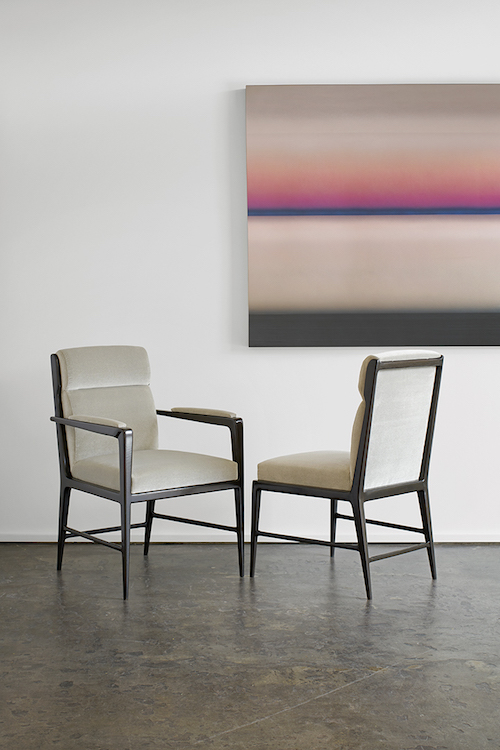 QuintusElleDecorAdConcepts_v4_Page_2.jpeg
TristaSofaVignette1Final.jpeg