January 30, 2017
Clodagh reveals more about her projects, process, inspiration, and design licensing to the retail market.
What types of projects are you currently working on?
Clodagh: We are currently working on some very large multi-family buildings, on both coasts, that will deliver to the market more than two thousand apartments and condos.  We are also engaged in some really interesting residential projects at the moment.
I am also working on a case study house for myself and we are currently at the site clearing stage. I am using tried and true health and wellness consultants, and every modality of healing and wellness is being deployed to create what will be, in the end, a very simple house.  I intend to open the house for visits once a month as my way of demonstrating luxurious, comfortable minimalism in interior design. I hope that the house will influence others and be a joy to my family, my friends and myself.
Do you have a favorite interior design project or one that you see as your finest work?
Clodagh: My favorite design projects are the ones I am working on. I look into the rear view mirror of past projects to learn and further develop previous ideas, but the excitement of developing new interior spaces, or building from the ground up, is overwhelming. I also love the deep research needed to find new techniques and sometimes esoteric materials.
Tell us how the materials you use add texture and help make your work so compelling.
Clodagh: Our materials library is like a petting zoo. We teach our interns to close their eyes so that the sense of touch is celebrated. We erode stone and patina metals to create familiar textures and cross-fertilize them with glossy metals and mirrors. Tactile textiles are chosen because of their 'hand' and comfort level, but also because their look can add both drama and warmth to a room.
I love colors which are "not quite colors", and are thus hard to describe, but I also like "true colors" which are evocative of my many travels visiting rich cultures and unique landscapes. Tibetan red, Tuscan ochre, and Kyoto indigo all find their way onto our shelves, as do vivid red clay samples. Art influences our library greatly. I will say, "let's look at a Georgia O'Keefe blue or possibly an Yves Klein blue"…and interns will run off in all directions to Google the references.
Last but definitely not least, I have an arrogant and bitchy "inner housewife" who insists that all materials are low maintenance and durable. Pets and children should be happy and relaxed in all the living spaces I design.
When you design furniture, lighting, and accessories, what is your inspiration?
Clodagh: I haunt flea markets, yard sales, salvage yards, and the dark fusty rooms of antique shops. Markets in remote countries, where vendors sell simple household implements and baskets and indigenous textiles, inform my design. After seeing unique spaces and objects in other countries, I always return from the trip with mental sketches of what I want to do next.
I have a workshop in our studio where objects collide – study models, crystals, and small forms vie with other items as simple as packing materials. And with all this, comfort is still always my Number One inspiration. The other day I bought a supremely ugly chair because it is so good to sit in. We are currently studying the pitch and the padding; it will inform us in a very positive way.
How does design licensing and working with retailers and manufacturers to take Clodagh design sensibility to the mass market enhance your company and the world you wish to improve?
Clodagh: Our licensed work shares a common language with our project work – both are the essence of tranquility and well-being. Creating perceived value is also important; a really great project can showcase a collection of stunning and fairly expensive bespoke pieces, flea market finds, some great art, and some more accessible or mass-market items to create the desired effect in a space. It is each visitor's experience of the space that ultimately matters, not the cost of each item.
As a Democrat in every way, the possibility of making design more accessible through licensing to people of any income bracket has always appealed to me. Design should not be elitist.  I believe that well-designed, durable furniture should be available to college students setting up their first home, and it should be of such quality that it can be passed on to their children. I also love glamour, richness and bespoke materials and craftsmanship. I believe that as one moves through life, everyone can and should have generous helpings of each.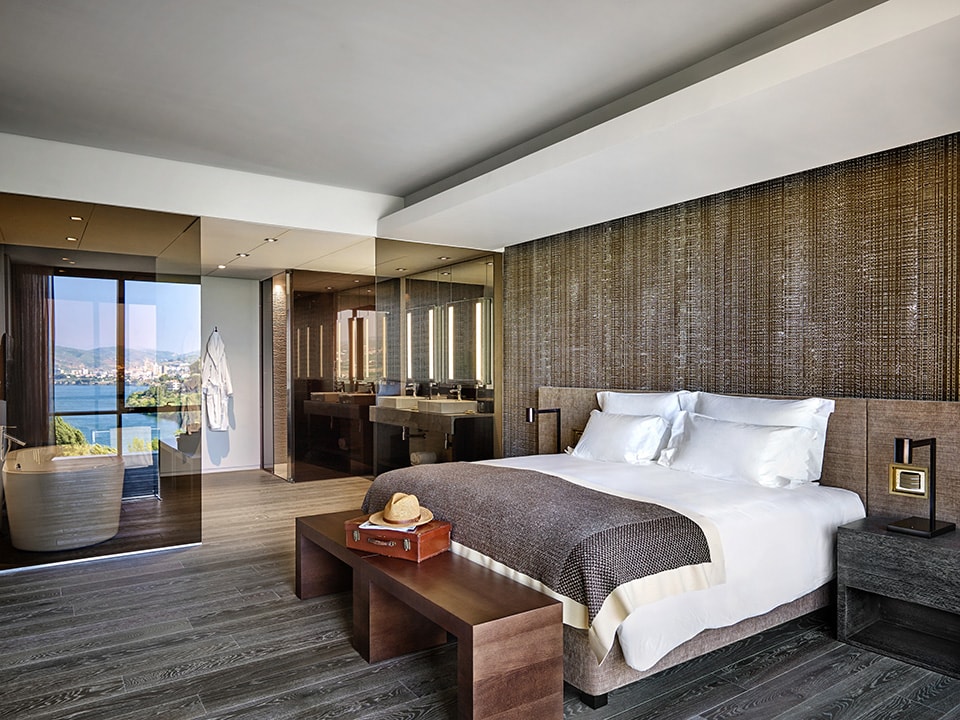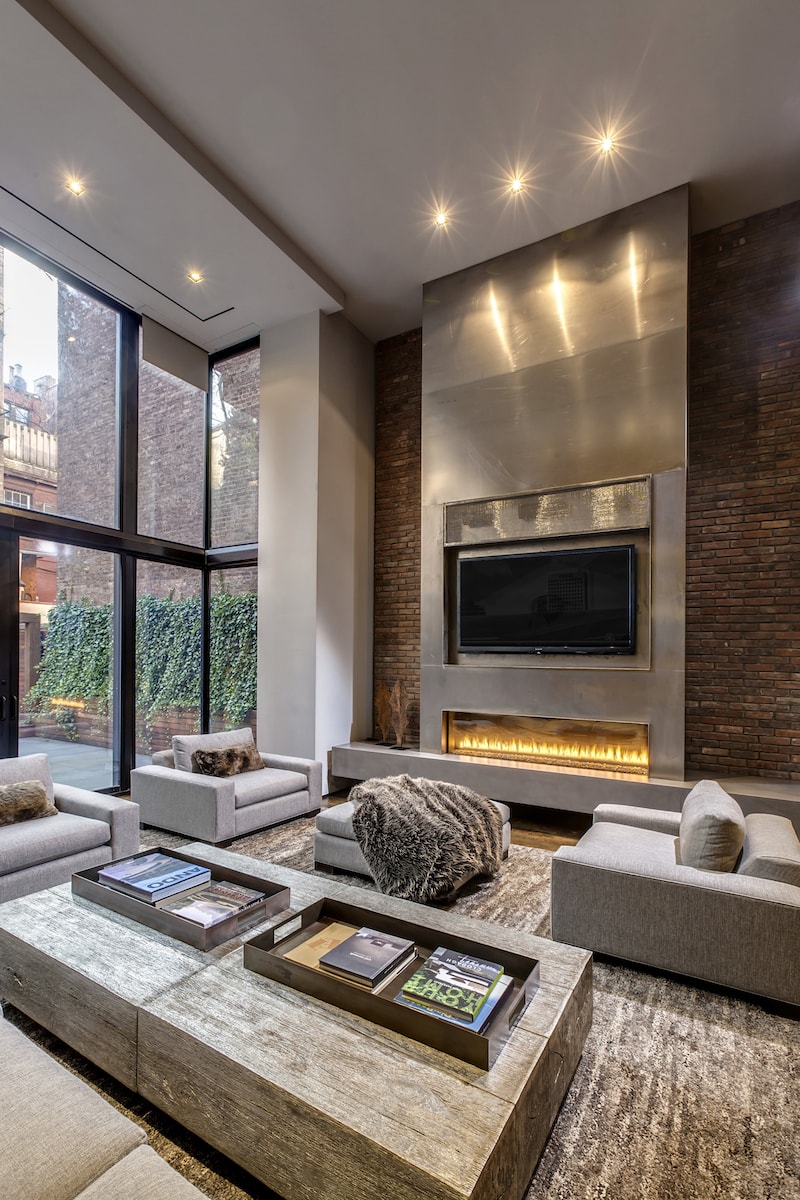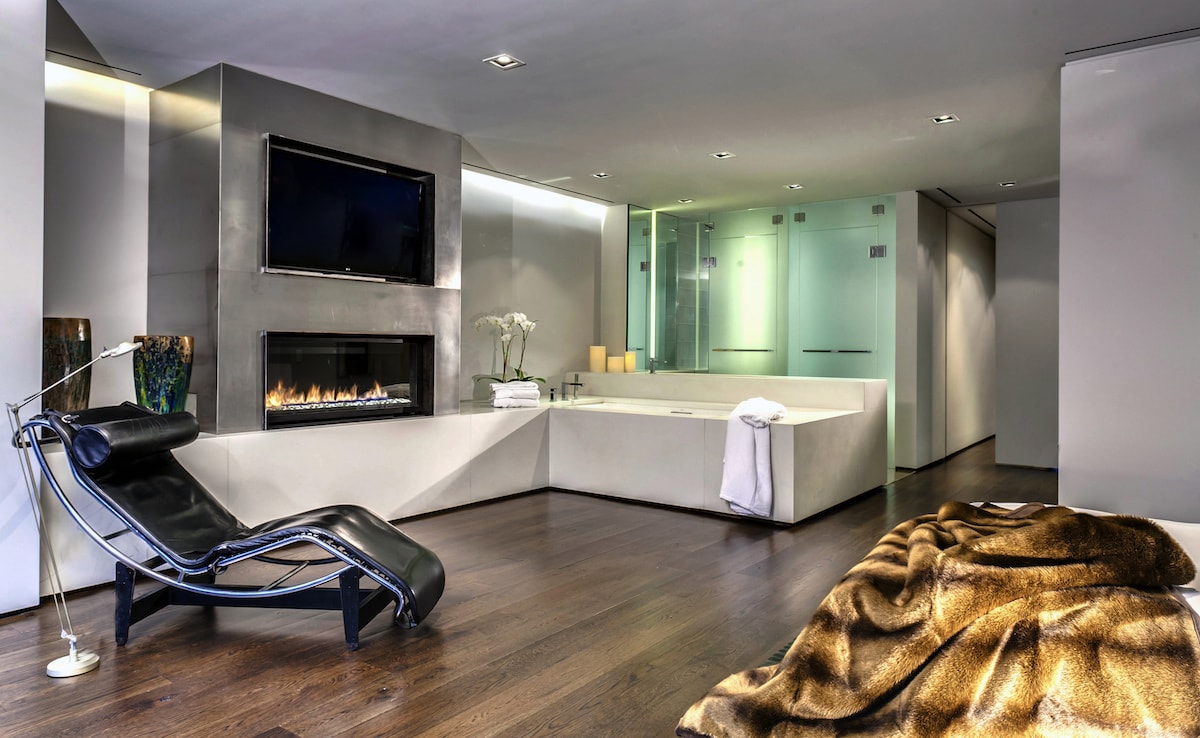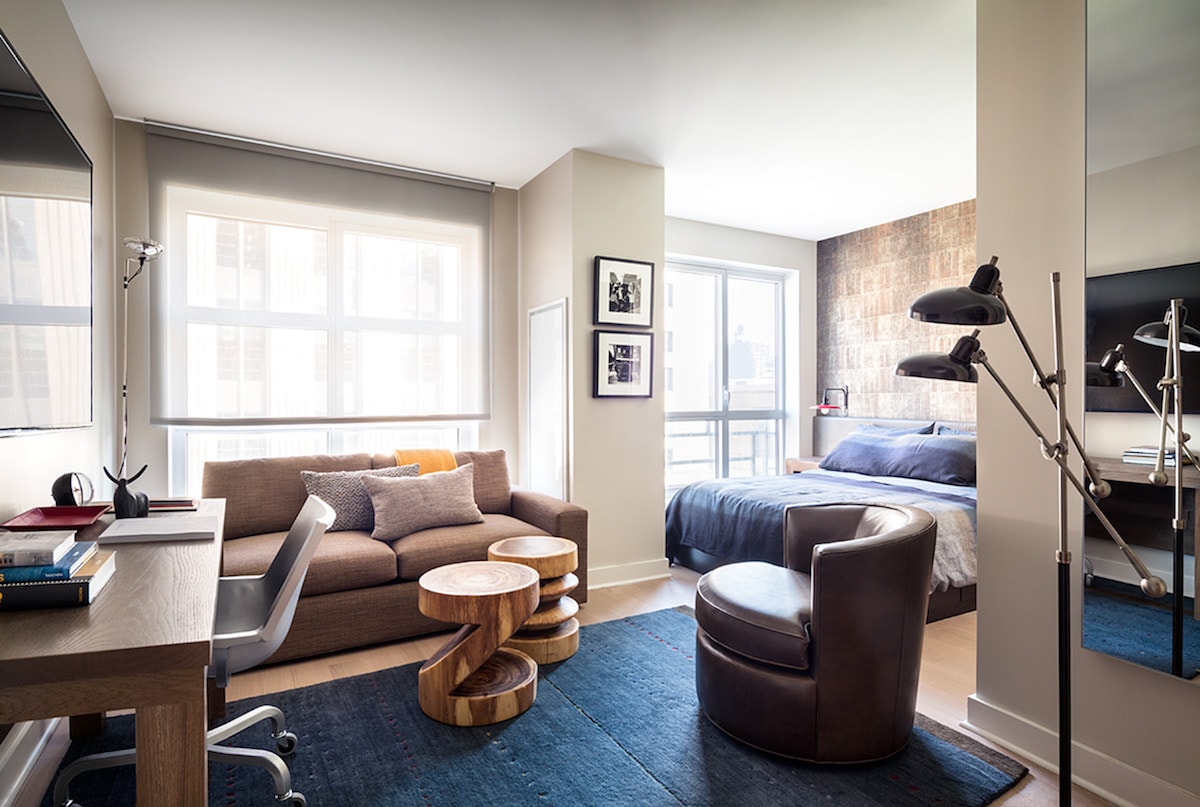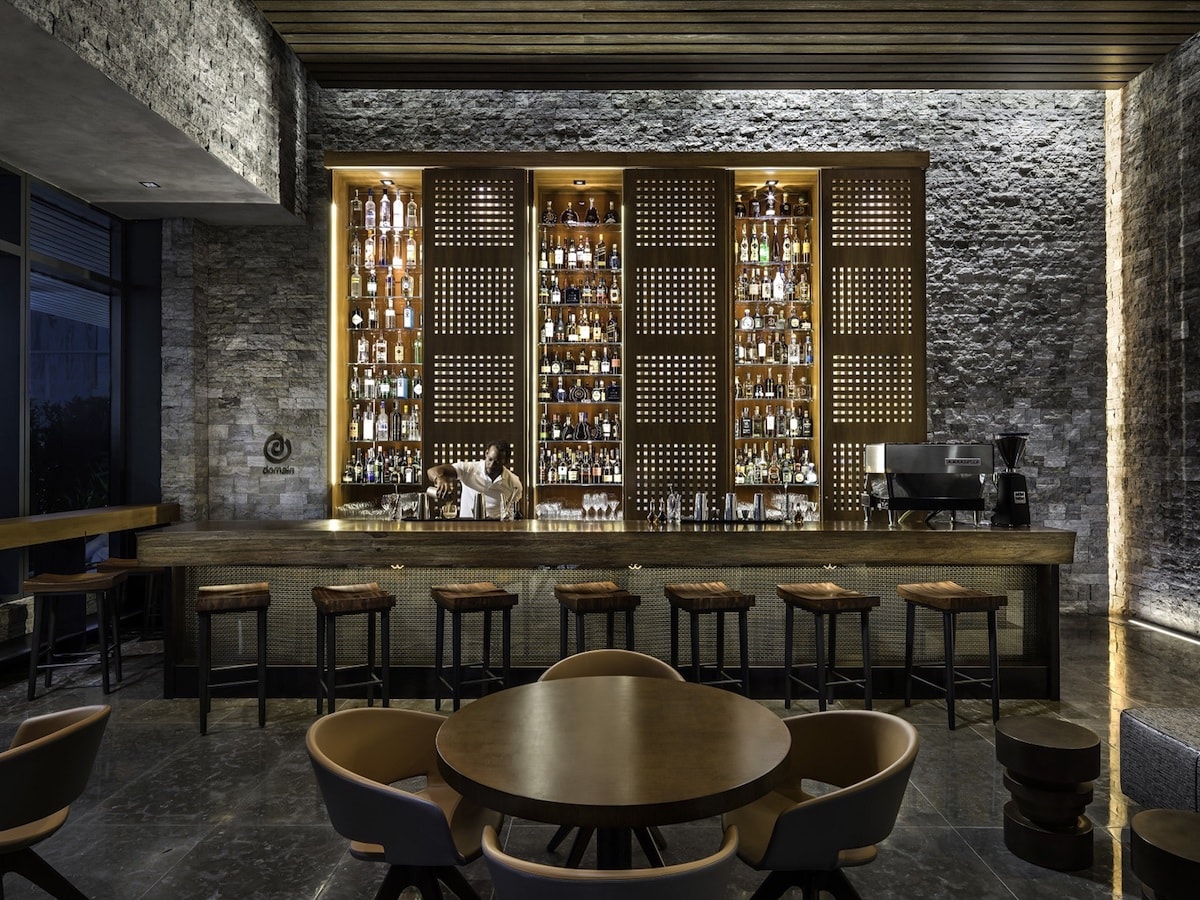 Quinta_Panorama_bedroom2_6146-A41.jpeg
TOWNHOUSE_ClodaghAubry_PhotobyDanielAubry_LivingRoom.jpeg
TOWNHOUSE_ClodaghDesign_PhotobyDanielAubry_GuestBedroom.jpeg
SFrances_140219_3070_C.jpeg
Domain_nightwithpeople.jpeg